Ranking Top 5 Best 3-Point Shooters in NBA History After Stephen Curry
Published 11/20/2023, 8:16 AM EST

Follow Us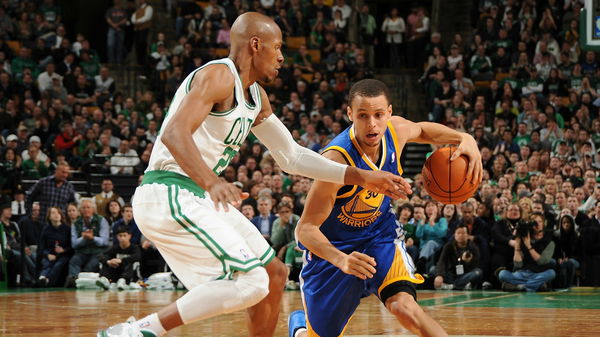 There is no doubt NBA superstar Stephen Curry is the best 3-point shooter the league has ever seen. It is not even an argument anymore. With his impressive and efficient long-range shooting, Curry has etched himself in an utterly unique place as the best ever. A few years back, Curry passed NBA legends like Ray Allen and Reggie Miller in the all-time 3-pointers made list despite playing much fewer games. Allen and Miller are considered great shooters. But who is the best shooter after Curry? Are Allen and Miller the second and third-best shooters? Or is there anyone else? Let's find out the top-5 best three-point shooters ever after Steph.
America's Favorite Video Today
#5 James Harden
James Harden is one of the best scorers the league has ever seen. During his prime, he was an unstoppable force. The Beard mastered the step-back jumper which is a thing of beauty and is almost unguardable at the same time. At 34, Harden is not at his MVP self anymore and he has transitioned to more of a distributor in the past few years. However, his elite shooting touch has to be acknowledged.
ADVERTISEMENT
Article continues below this ad
Harden has made the third-most three-pointers behind only Ray Allen at #2 and Stephen Curry at #1. Despite this, he only gets the fifth spot on this list because of his efficiency. In 1006 games, Harden has made a whopping 2766 shots from beyond the arc in 7625 attempts as per NBA.com. With this, his 3-point FG% is 36.3. Even though it is not poor, it is certainly one of the lowest for players in the top 10 list of most 3-pointers made.
Get instantly notified of the hottest NBA stories via Google! Click on Follow Us and Tap the Blue Star.

Follow Us
During his prime from 2015-20, he averaged over 29 points in the first two seasons and over 30 points in the other three. Notably, he averaged 36.1 points in 2018 and 34.3 points per game during the 2019-20 season. However, because of the added responsibility in those five seasons with the Houston Rockets, he was forcing a lot of shots and averaged 35.9% from beyond the arc which is still good. But, during the same timeline, his 3-point FG% was just 31.5% in the postseason according to Basketball Reference.
After this, his numbers dwindled consistently in the following seasons. But Harden's productivity from 3-point improved in the last season. If he continues to keep his numbers up, he could catch Allen in the second spot.
#4 Klay Thompson
Stephen Curry's Splash Bro Klay Thompson takes the fourth spot on this list. Thompson has one of the best-looking textbook jumpers ever. His high release point and quick trigger make him harder to defend. Furthermore, Klay's off-the-ball movement coupled with the Golden State Warriors' plays to free him makes them a nightmare for the opposition. He is arguably the best spot-up shooter ever!
On the all-time 3-pointers made list, Thompson is now at #10. Despite this, he is fourth on this list because of his remarkable efficiency. He has made 2243 shots from the arc in just 729 games. No other player in the top 26 has played fewer games than him. He has a field goal percentage of 41.5 which is only bettered by two players in the top 10 including Curry. That is how productive Klay is.
Thompson suffered severe injuries which resulted in him missing out on two straight seasons. After this, the 4x NBA champion has slowed down a bit, including his shooting. From 2014 to 2019, he was at his best averaging 20 points or over every year. During this five-year period, his 3-point FG percentage was 42.3%.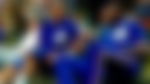 5 Most Underrated and Forgotten NBA Legends
After this, he did not play for two straight years and returned in 2021 during which his efficiency hit an all-time low of 38.5%. It is still a great return for any other player. His number stayed the same during the Warriors title run in the postseason as well. Last year, Thompson showed some improvement and averaged over 41%. If he continues to stay healthy, he will certainly climb the ladder from the tenth spot in the 3-pointers list. He just needs 47 more to reach the 7th spot.
#3 Reggie Miller
Reggie Miller is one of the OGs when it comes to three-pointers. During a time when most 3-pointers were considered poor attempts, Miller helped change the narrative slightly with his incredible marksmanship. Displaying his sharpshooting abilities from the late 1980s to the mid-2000s, he certainly laid the foundation for shooters like Ray Allen, Stephen Curry, and others to thrive in the NBA.
Miller was at the top of the all-time 3-pointers made list for a long time. However, as multiple players overtook him, he currently sits in the fourth spot. Over the course of his remarkable career, the 5x All-Star has made 2560 3-pointers in 6486 attempts with a great FG% of 39.5. From 1989 to 1998, Miller averaged 21.2 points per game while shooting 40% from beyond the arc.
WATCH THIS STORY – Has Stephen Curry Won His Last Championship With Warriors Amid Serious Concerns Over Draymond Green and Klay Thompson's Future?
The Knick Killer is known for his clutch performances, especially in the playoffs. During the same eight-year period, the Hall of Famer not only upped the 3-pointers made per game to 2.4, but he also did it with increased efficiency, making 42.7% of his attempts. Even though he could not win a title during his time in the league, he and his shooting were the driving force behind the Indiana Pacers.
#2 Kyle Korver
Kyle Korver being named second on this list could be controversial. Few fans would agree with this opinion because of his lack of some abilities and his roles wherever he played throughout his NBA career. Unlike every other player on this list, Korver was not a superstar during his time in the league. He was a role player. Also, unlike others, as a spot-up shooter, he rarely created his own shots. He had to rely on his teammates on most occasions to feed the ball to him at the right moment for him to unleash a shot. So many people look over him whenever there is a debate about the best shooters.
However, this does not take away his extraordinary 3-point shooting. Notably, Korver set multiple records with his unreal deadeye ability. He is fifth on the all-time 3-pointers made list with 2450 makes in 5715 attempts. No player in the top 50 of the list currently has a better 3PFG percentage than him with 42.9%!  
Playing 1,232 games during his 17 years with seven different teams in the NBA, Korver was a role player with limited minutes. Furthermore, he was never the first scoring option. Despite his high efficiency, he did not get a lot of looks when compared to other stars on the list. Given his productivity, Korver could have made more if his teams trusted him.
#1 Ray Allen
Perhaps you guessed it. Ray Allen gets the #1 spot on this list and is the second-best 3-point shooter behind only Stephen Curry. In 1300 games, Allen has made 2973 shots from beyond the arc in 7429 attempts which adds up to 40%. His 3PFG percentage is only slightly lower than Curry, Kyle Korver, and Klay Thompson in the top 10 3-pointers made list. The 2x NBA champion currently has the second spot on the list after Curry overtook him. However, it might take a while for other active players on the list to catch up to him.
ADVERTISEMENT
Article continues below this ad
Even though Allen always had a great shooting touch, he was an all-action star at the beginning of his career. Nicknamed Jesus Shuttlesworth, he was incredibly athletic and made some rim-breaking dunks. In the following years, he took the mantle from Reggie Miller and increased his 3-point attempts.
Allen still created most of his shots during his early years in the league. As he aged, the 10x All-Star transitioned into more of a spot-up shooter. However, this resulted in a reduced number of attempts. From his move to the Boston Celtics in 2007 and his retirement in 2014 with the Miami Heat, Allen had 5.1 three-point attempts per game. It is a stark reduction compared to his previous six seasons with 7.5 attempts. However, his efficiency had a slight improvement from 39.5% to 40.7%.
ADVERTISEMENT
Article continues below this ad
Given the increased number of attempts, 39.5% was still phenomenal. He had to make that sacrifice while playing alongside other superstars like Kevin Garnett, Paul Pierce, LeBron James, and Dwyane Wade. Despite this, Allen remained clutch. In the playoffs, he had a 3-point field goal percentage of 40 while attempting 5.6 per game. His game-tying shot in game 6 of the 2013 Finals which led to the title comes to mind. It is one of the most iconic Finals moments ever. And everything about that shot has to be learned in a lab!
Editorial Disclaimer: The views expressed are those of the author and do not necessarily reflect the views of EssentiallySports.
Providing feedback will help us make your experience better.
Enjoyed Your Read? Let us know how likely you are to recommend EssentiallySports to your friends!
Edited by: