The NBA games are full of controversies on the court. However, it seems that controversies are part of the NBA off-court as well. Apparently, Oklahoma City Thunder star Chris Paul should have been on his way to the Lakers in 2011 and this was stopped by a veto.
Chris Paul: Vetoed out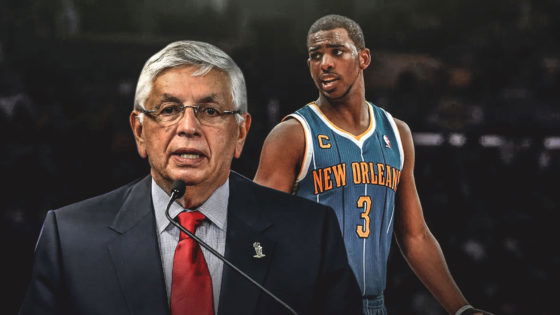 It was 2011, the time of the well-documented Trade That Wasn't, the one that would have sent Paul from New Orleans to the Lakers. This was shortly after the league had resolved its lockout with the players union that winter. The whole thing came apart when commissioner David Stern, who was also acting as the steward of the NBA's New Orleans franchise (then the Hornets) as the team awaited a buyer, nixed the trade, forcing the Hornets to reconfigure a Paul deal.
"The league has killed it," said a person, who spoke on condition of anonymity to avoid jeopardizing his role in the talks. "I know that's 100 percent true."
Asked who had made the decision, the person said, "It definitely was David."
The league did not immediately explain the decision. However, they issued a terse statement through a spokesman, saying, "League office declined to make the trade for basketball reasons."
According to Howard Beck of the New York Times, Stern vetoed the trade at the behest of other owners, including Dan Gilbert of the Cavs. He thought the deal was too good for the Lakers. The NBA's faced criticism at that time and looks even worse now.
Paul talks about almost being a Laker
Paul was recently on an interview with Bleacher Report's Take it There with Taylor Rooks. He talked about how he felt about the whole controversy and how he looks at it now.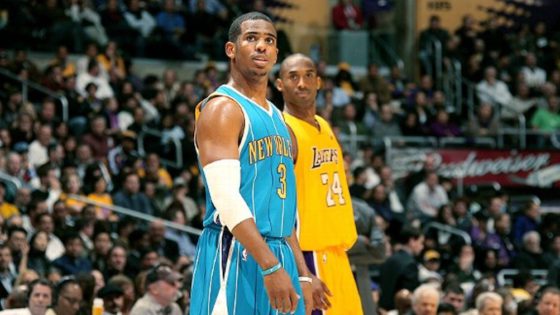 "It's even crazier to think about now, given the situation in the past few months — losing Kobe and David Stern.
"It would've been special," Paul added about playing for the Lakers. "I talk about it at some points. Me and Kobe actually got on the phone and talked about this and that. Me and my brother were about to get on a flight to L.A.
"There are times when I think, 'This would've been (special),' but I can't get caught up in that. It all worked out."
Paul is one of the greatest point guards the NBA has ever known. He plays for the Oklahoma City Thunder now. In his 57 appearances this season, the former Wake Forest standout has turned in averages of 17.5 points on 48.6 per cent shooting (36.1 per cent from beyond the arc), 6.7 assists, 5.1 rebounds and 1.5 steals.