LeBron James Has a Peculiar Response to News of NBA Season Suspension
Published 03/12/2020, 5:50 AM EDT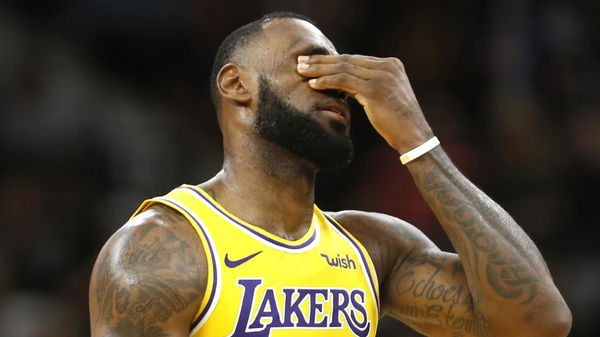 ---
---
The Corona Virus is spreading dangerously. Unfortunately, it has now found its way into the NBA and LeBron James has mixed feelings the consequences.
ADVERTISEMENT
Article continues below this ad
Corona gets Utah Jazz
ADVERTISEMENT
Article continues below this ad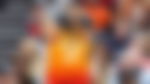 The Coronavirus has got its hands on Utah Jazz center Rudy Gobert. Gobert recently tested positive for the virus. Players from the Utah Jazz and the Oklahoma City Thunder were on the court. This was at the Chesapeake Energy Arena in Oklahoma City. They were on the court for warm-ups. However, they were soon called back to the locker rooms.
According to the NBA, Gobert was not in the Arena. The test results came out reported shortly before tip-off.  NBA owners held a meeting and decided to suspend the entire season.
"The NBA is suspending gameplay following the conclusion of tonight's schedule of games until further notice," the NBA said, "The NBA will use this hiatus to determine next steps for moving forward in regard to the coronavirus pandemic."
The league is trying to take preventive measures. It was suggested that the games be conducted behind closed doors without any fans. It seemed like a solution to the Coronavirus problem. LeBron James reacted negatively to the same. However, it is too late to be implemented now.
LeBron James reacts
Los Angeles Lakers star veteran LeBron James broke his silence about the suspension of the NBA season. James seemed frustrated. After all, the Lakers had just made the playoffs after 7 whole years. He was obviously still in shock from the years earlier tragedy of Lakers' legend Kobe Bryant's death. However, he wished that everyone stayed safe.
Man we cancelling sporting events, school, office work, etc etc. What we really need to cancel is 2020! 🤦🏾‍♂️. Damn it's been a rough 3 months. God bless and stay safe🙏🏾

— LeBron James (@KingJames) March 12, 2020
ADVERTISEMENT
Article continues below this ad
James, a four-time MVP, used the news to reflect on how tough 2020 has been on the NBA community, less than three months into the year.
The year has been a rollercoaster ride for the NBA since the very beginning. First NBA legend Kobe Bryant died in a very tragic helicopter accident. This was very emotional for the entire association. The devastated Lakers managed to get themselves back together. When they finally got into the playoffs for this season, they were hit with the pandemic of the virus.
The World Health Organization classified the coronavirus as a global pandemic last Wednesday.
ADVERTISEMENT
Article continues below this ad