NBA Playoffs: Can Los Angeles Lakers Bring Glory Back to Staples Center?
Published 03/12/2020, 1:34 PM EDT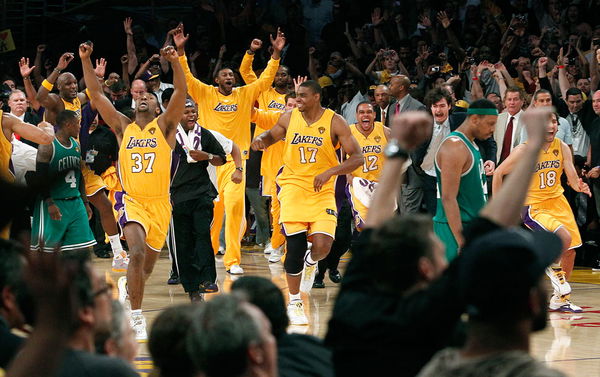 ---
---
The NBA Playoffs are just a little more than a month away. The Los Angeles Lakers and the Milwaukee Bucks are in the first seeds. In this series, we take a look at all the contenders, their playoff potential, history etc.
ADVERTISEMENT
Article continues below this ad
Los Angeles Lakers
Lady Luck seems to have smiled upon the Los Angeles Lakers finally. After 2013, this is the first time the Lakers will be in the playoffs. Victory over the Milwaukee Bucks over the last weekend made sure that the Lakers would play in the playoffs this season.
ADVERTISEMENT
Article continues below this ad
The Lakers defeated the Bucks 113-103. Lebron James and Anthony Davis created magic on the court in this match as well as the one against the Los Angeles Clippers. LeBron James scored a game-high 37 points with eight boards and seven assists in this game. He was named Player of the Week after this particular weekend.
Los Angeles Lakers: Playoff history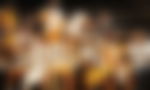 The Lakers have played a sum total of 60 playoffs till date. Out of these, 29 were early exits and 31 were appearances in the finals. Their first appearance in the playoffs was in 1949 and the last one was in 2013.
They won the championship in 2010, which was the last time this happened. In the finals in 2010, the Lakers defeated the Boston Celtics 4-3 to win the championship.  Kobe Bryant was named NBA Finals MVP for the second straight year that year.
Some Lakers to look out for this playoff season
A few Los Angeles Lakers players are ones that other contenders need to be aware of. These have either been playing terrific games recently or have been contributing slowly but steadily. Here we list a few of them.
 1. LeBron James: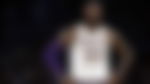 King James, power forward for the Lakers has been on fire recently. Proof of this is his recent performance over last weekend against the Milwaukee Bucks and the Los Angeles Clippers. He collected 37 points, 8 assists and 8 rebounds. He put the defensive clamps on Giannis Antetokounmpo for key stretches of the second half. Against the Clippers, he had 28 points, 9 assists and 7 rebounds.
Over the weekend, James was asked to step up on the defensive end. He did so with full dedication. He was playing to get into the playoffs and his teammates were well aware. His physical and mental preparation to give the game his everything is what makes the 35-year-old star veteran a threat on the court.
2. Anthony Davis: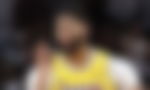 In the match-up against the Bucks over the weekend, Anthony Davis was unable to perform as much as he wanted to due to trouble with fouls However, he covered it up in the second half by going full force with his game. His offense was absolutely on point and defense was stellar.
Davis produced 25 of his 30 points in the second half. He had eight of his nine rebounds. He went from a minus-four in the first half to a plus-12 in the second half that netted him a total plus-eight in the plus-minus department.
"They did a good job of getting me the ball and they just told me to be aggressive.", Davis said.
3. Kyle Kuzma: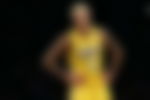 Due to an ankle injury, Kyle Kuzma couldn't play over the weekend and missed one of the best weekends that Lakers have had. However, it is common knowledge that Kuzma has had a rollercoaster of a season. One can see that Kuzma isn't very confident with his shooting
The 23-year-old forward has averaged 18.9 points on 46.8 per cent shooting and 5.6 rebounds for the Lakers. At his best, he is a dominant scorer with excellent range. One can see that he is trying to improve. Kuzma had really taken it upon himself to work harder for a better performance ever since the death of NBA legend Kobe Bryant's death.
The Lakers are a team full of all-stars. This makes it difficult for someone like Kuzma to be able to perform. Regardless of that, under-confidence is what kills Kuzma's game even when he is able to play. We believe that if given more time and practice, Kuzma can really contribute to the team's roster as a proper contender.
4. Rajon Rondo: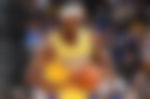 Veteran point guard Rajon Rondo has been a steady contender from the Lakers. His assist game is fire. He set a franchise record with a career-high 25 assists in just 30 minutes on the court in 2017. It was one of the reasons why he was brought in when Lonzo Ball was played as primary point guard starter for the Lakers. They wanted someone who can complement LeBron James to complete the roster from an experience point of view.
Team strengths and weaknesses summed up
LeBron James and Rajon Rondo have the assists department absolutely covered, with James leading the NBA in the highest number of assists (10.6 APG). The Lakers are 8th overall in terms of assists. This comes as an improvement as last season they were 11th.
Avery Bradley is on steals. He is averaging 43% from the field in his career, and 36% from three. Bradley has averaged around 14-15 points per game in his healthy starter seasons. However, it took him three years to get going. Bradley has over one steal per game in his career and is one of the better on-ball defenders in the league.
The team is moving strongly in terms of offense, ball rotation and players reliability. Regardless of that, they lack in perimeter defense having only Danny Green as a safe guard.
Lakers' Anthony Davis is one of the best block defense in the NBA. Danny Green's perimeter defense, however good, isn't enough. We're well aware of LeBron James' negligible defense. He is, however, trying to step up now.
Anthony Davis and JaVale Mc Gee are always having a block party. However, neither can be relied upon at all times.
Los Angeles Lakers Brotherhood triumphs
Talking about strengths, the lakers have another large advantage. Brotherhood. Look at them and one will see sportsmanship, respect and friendship.
"I want to be the best player in the world in how I approach the game, how I take care of my body every day.'", LeBron James said.
Before the Lakers qualified for the playoffs, James took it upon himself to motivate his teammates in terms of staying fit. He prepared himself physically and mentally to give his everything to the game. Even after the qualification, he continues to inspire everyone to work harder by improving his own game.
ADVERTISEMENT
Article continues below this ad
In the Lakers' recent past, Kobe Bryant led by example and expected his teammates to mirror his work ethic. His teammates had to earn his respect. That leadership style led to five NBA championship.
"Every year is different," James said. "Every year is its own journey. So far, the chemistry that we have with the players, and the coaching staff, and the organization, everyone feels like it's something that we all want to be around. It's great to be a part of."
The team's bond helps them in communication and in turn, helps them to play better. We can only wait and watch how this will help them in the playoffs.
ADVERTISEMENT
Article continues below this ad