Los Angeles Lakers News: Bitter News for Demarcus Cousins as the Lakers Move On
Published 02/21/2020, 11:33 PM EST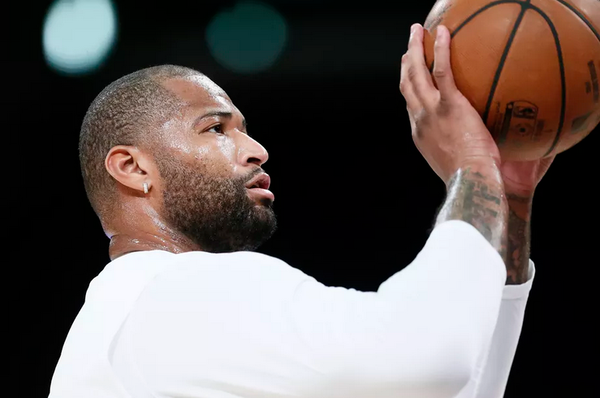 ---
---
In a bitter blow to his career, DeMarcus Cousins is being waived by the Los Angeles Lakers. The 10-year veteran forward has been rehabbing a torn ACL suffered in a pre-season workout. He had been expected to be out for the season. But, there was hope that Cousins could be fit and make his debut during the playoffs.
ADVERTISEMENT
Article continues below this ad
The Lakers are expected to sign Markief Morris as his replacement.
ADVERTISEMENT
Article continues below this ad
It's been a brutal couple of years for Cousins. When fit, Cousins is a dominant force on the court. He's capable of producing All-NBA team worthy performances when fit. Unfortunately, Cousins' career is now in tatters after an unfortunate run of long-term injuries.
DeMarcus Cousins start of injuries
After spending the first six and a half seasons with the Sacramento Kings, DeMarcus Cousins and the Kings parted ways. He joined the New Orleans Pelicans through a trade. Cousins and teammate Anthony Davis formed a dynamic and powerful frontcourt duo. The team were poised to make a deep run in the playoffs.
On 26th January 2018, Cousins tore his left Achilles. He required season-ending surgery and would miss nearly a year of NBA action.
However, it did not stop the reigning NBA Champions, the Golden State Warriors from singing him. He made his debut on 18th January. While not producing his usual 25 point – 12 rebounds a night type performances, Cousins averaged a healthy 17 points- 8 rebounds a night during the regular season.
Finally making his first appearance in an NBA post-season game, he suffered another injury setback. During his second post-season game, Cousins tore his left quadriceps. Subsequently, he was ruled out indefinitely, before returning for the NBA finals.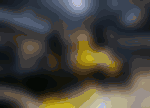 With the Finals ending in defeat, Cousins parted ways with the Warriors.
Cousins and his time with the Los Angeles Lakers
Once again surprising the NBA world, a fit DeMarcus Cousins signed with another title contender. This time partnering with LeBron James and former teammates in the shape of Anthony Davis and Rajon Rondo. With a strong and capable roster, the Lakers emerged as a pre-season favourite for the NBA title.
Things did not pan out as he wanted. During the pre-season workouts, he tore his ACL on 15th August 2019. It's the third major injury he's suffered a span of a year and a half. He was ruled out for the remainder of the season.
Despite the severity of the injury, the Lakers did not immediately waive him. Even during the All-Star game weekend, coach Vogel was hopeful that Cousins could return in time for the playoffs. The hope was a fit Cousins could add much-needed scoring to the Lakers second unit.
Cousins in the meantime had expressed his love for the team and city, saying he had never been part of such an organization before.
It's a bitter blow for him personally, to see him waived after such a passionate interview praising the team and city. However, from the Lakers point of view, it's understandable. They require an open roster for a player who can contribute and build chemistry before their hopeful run at an NBA title.
ADVERTISEMENT
Article continues below this ad
What does the future hold for Cousins?
It's hard to tell what lies in store for DeMarcus Cousins. He's suffered through a series of major injuries. He'll be turning 30 in the off-season. The hope was for Cousins to showcase his talents at the Warriors and Lakers, win a championship ring and then secure a good contract with a team that needed a dominant NBA big man.
Having missed a lot of time in the NBA, it's difficult to see if teams will take such a gamble for a player at his age.
ADVERTISEMENT
Article continues below this ad
There could still be hope. He's a proven 25 point, 12 rebounds a night player who can help space the floor. When fit he's never shied from the centre stage. Just like the Brooklyn Nets who have taken a gamble on Kevin Durant despite him suffering a torn Achilles, some team may take the same with Cousins.
It will be a hopeful and interesting off-season for Cousins.