Los Angeles Lakers News: Darren Collison Takes a Major U-Turn
Published 02/09/2020, 9:38 PM EST
By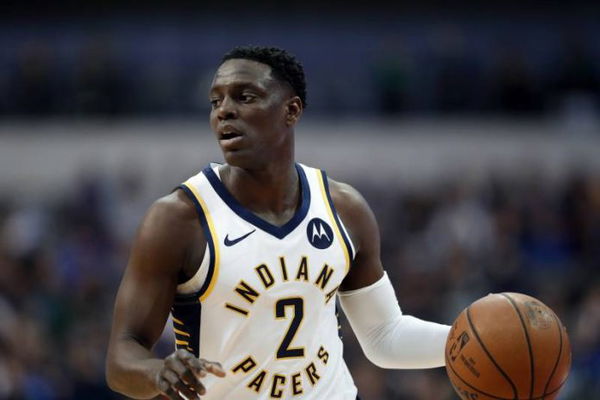 The Los Angeles Lakers are likely to miss out one of their key free agents. Darren Collison was being actively linked with a move to either the Lakers or Los Angeles Clippers. Ultimately, according to Adrian Wojnarowski, Collison will not come out of retirement this season.
Veteran guard Darren Collison has decided that he won't return to the NBA this season and plans to stay retired, league sources tell ESPN. Lakers and Clippers had been courting him, but Collison has informed teams that the timing isn't right for him.

— Adrian Wojnarowski (@wojespn) February 9, 2020
ADVERTISEMENT
Article continues below this ad
The Lakers' Anthony Davis had even gone as far as to hold discussions with Collison. They reportedly talked about his NBA comeback plans and fit within the Lakers.
Collison in 10 seasons has career averages of 12.5 points, 5 assists per game. He's an efficient shooter, making 47% of his field goals and 39% of his attempts from 3-point.
The Los Angeles Lakers and their attempts to lure Darren Collison
Darren Collison surprised the NBA, with an abrupt retirement at the start of the 2019-20 season. He cited his religious beliefs as a key reason for his departure from a sport, that he still admits to having feelings for.
That did not seem to last too long. Within a few months of retirement, he was linked with a move to either Los Angeles team. His desire to mostly remain near his family in California put the two Los Angeles teams in prime position to sign him.
The Lakers needed a secondary ball-handlers to ease the pressure off LeBron James and Rajon Rondo. They also needed a bit more scoring off their bench. They hoped Collison's signing on the Lakers would help remedy these shortcomings.
After a quiet week before the trade deadline, in which they failed to trade for Andre Iguodala, the Lakers looked elsewhere to upgrade their roster. It was reported they were willing to give trials to free agents in Collison and J.R. Smith.
ADVERTISEMENT
Article continues below this ad
Collison's arrival seemed imminent. He was recently seen at a Los Angeles Lakers game with team owner Jeanie Buss, fueling speculations of his impending arrival.  As stated above Anthony Davis held talks with Collison about his plan and fit with the Lakers, in an attempt to recruit him.
The future for Collison and the Lakers
With Darren Collison deciding against re-joining NBA, both the Los Angeles Lakers and Los Angeles Clippers will compete for other guards in the market. The NBA teams can still upgrade their roster through free agents. Players signed before 1st March are eligible for the post-season.
ADVERTISEMENT
Article continues below this ad
The Lakers still need a ball-handler and scorer off their bench. One possibility is signing former Lakers player, Isaiah Thomas. He joined the Clippers through a trade, before being waived. Thomas is a reliable scorer and ball-handler. However given the Lakers emphasis on defence, it seems a long shot to sign a player who is a defensive liability.
As for Darren Collison, it's likely he might return to the NBA next season or stay retired. He's been a consistent player over the course of his NBA career. There will be suitors willing to try him out and ultimately sign him in the off-season.