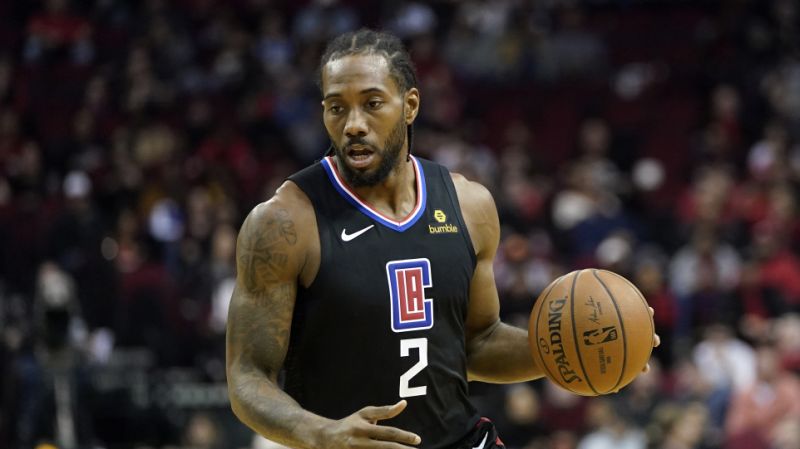 Ahead of the 2020 NBA All-Star game, Anthony Davis talked about the Kawhi Leonard's blockbuster trade to Los Angeles Clippers in the pre-season.
On Sunday, Leonard and Davis will team up to play in Team LeBron James against Team Giannis Antetokounmpo. Had things gone differently during the preseason, Leonard and Davis could well have been teammates for the whole season. Leonard had the opportunity to join the Lakers but he chose their city rivals instead.
Davis felt that the Lakers could have been near unbeatable had Leonard joined him and LeBron James in the Lakers team.
"At the time when it was going down before he decided, you think about what the team could be," Davis told reporters on Saturday. "The defensive mindset we could've had, the scoring ability we could've had. Me, him and LeBron [James] is obviously something that teams would fear."
Even without Leonard, the Lakers can boast of an impressive 41 wins in 52 games. Their 0.774 record is second only to Milwaukee Bucks in the league. Leonard's inclusion in the squad would certainly have made the team scary.
However, Davis also conceded that Leonard joining the Clippers has been good for the league as a whole.
Anthony Davis said if Team LeBron teammate Kawhi Leonard had joined the Lakers, they would have been feared. "But I want to say I think he just made the league interesting. He made the league fun. And that's the great thing about sports: You never know what's gonna happen." pic.twitter.com/fNQj36qSmI

— Kyle Goon (@kylegoon) February 15, 2020
Anthony Davis feels Kawhi Leonard moving to the Clippers made the league interesting
With the addition of Kawhi, the Clippers rose as another strong contender for the Championship. Davis acknowledged that and felt it had made the league that much more interesting.
"I think he just made the league interesting," Davis said. "He made the league fun. And that's the great thing about sports. You never know what's going to happen. Now we kind of have this, as you guys would say, quote-unquote rivalry in L.A., so it's fun."