"Men Should be Emotional": LeBron James
Published 03/06/2020, 3:16 AM EST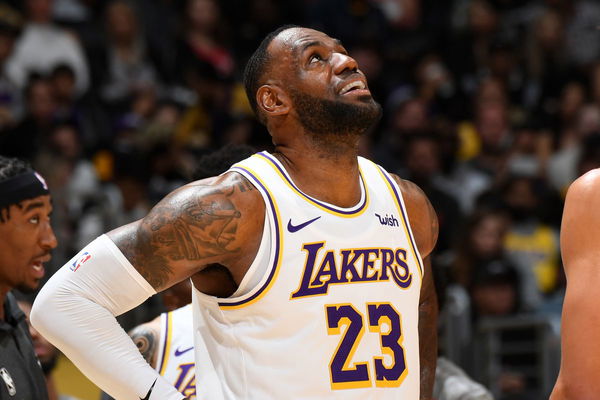 ---
---
Hiding emotions is often associated with toughness or manliness. It might not always be the case. Sometimes, opening up could be more difficult compared to hiding emotions. And many times, it is important to open up. That is what Los Angeles Lakers superstar LeBron James felt. In a recent interview with Sports Illustrated, the 35-year old talked about the importance of showing emotions.
ADVERTISEMENT
Article continues below this ad
"Men should be emotional when something hits your heart," James said. "When something feels a certain way, there's no reason you shouldn't be emotional about it. The emotion comes from, especially in this instance, somebody who has paved the way and done so many great things in our sport."
Kobe Bryant's death had left the world in shock. Many people including superstars like LeBron James cried publicly after his death. James said that the kind of person Bryant was, it was natural for anyone to get emotional.
ADVERTISEMENT
Article continues below this ad
"He's hit home for so many people and can relate to so many people," James told Sports Illustrated. "And people have personal relationships with him. And some people who don't [know him] were inspired by him. So just that level of emotion is just organic."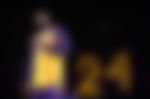 LeBron James: A tough competitor going good at 35
ADVERTISEMENT
Article continues below this ad
James is known to be one of the toughest guys in the sport- both physically and mentally. His many accolades show for his strength. He has won the NBA Championship thrice in his career and has been the NBA Most Valuable Player (MVP) four times in his career.
At 35, he is among the contenders to win the award for the fourth time. James has continued to put up strong performances in spite of his age. His performances have brought lauds from the reigning MVP Giannis Antetokounmpo. The Milwaukee Bucks superstar said that James is an inspiration to people like him.
"It's amazing. He's 35 and playing at a high level," Antetokounmpo said ahead of the game against James' Lakers. "He just leads the path for us.
ADVERTISEMENT
Article continues below this ad
"A lot of times we think that, 'OK, we're going to retire at 35,' but seeing a guy at 35 being still top-three best player in the world, that makes us want to be there. Makes me want to be there one day, so I've got to keep taking care of my body, eating the right way, being healthy, and as I said — he paved the way, and hopefully, we can just follow."