Los Angeles Lakers: Team Trying to Improve Roster Before the Playoffs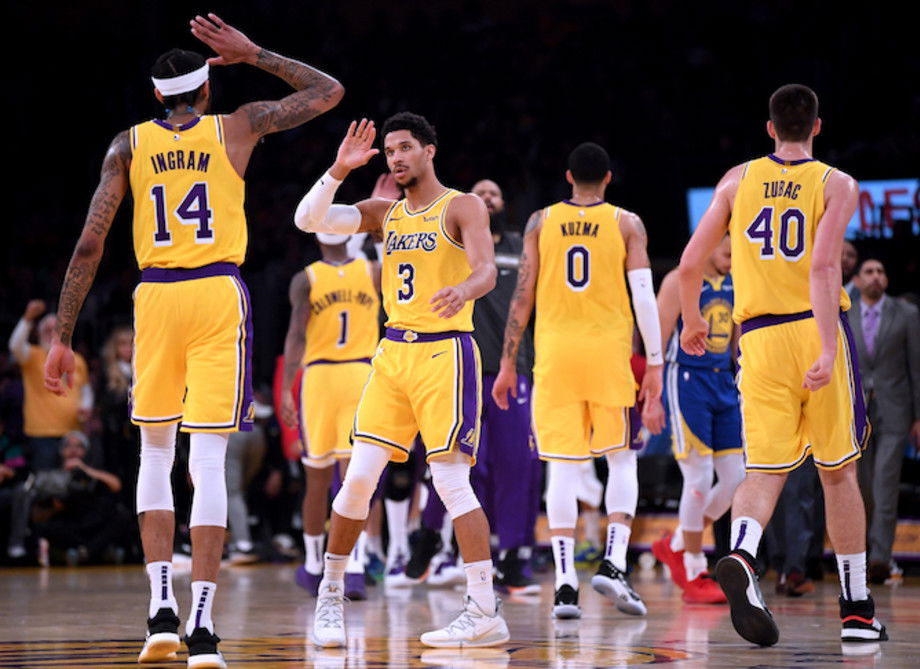 The Los Angeles Lakers held back on making any trades before the NBA trade deadline. However, it seems they are planning to make some changes to their roster before the playoffs.
Mark Stein of New York Times Sports reported that the Lakers are expected to give free agent guard JR Smith a post-trade deadline audition.
J.R. Smith's NBA Run and Tryouts for the Lakers
Smith played only 11 games for the Cleveland Cavaliers last season before he requested a trade, which he never received. The 34-year-old guard is a former teammate of LeBron James and was a key piece to the Cavaliers' championship team in 2016.
The Lakers will look to give Smith, 34, a chance at a roster spot. Smith has ties to star forward LeBron James after they won the 2016 NBA championship with the Cleveland Cavaliers. He has been a free agent since the summer after the Cavs finally waived the former Sixth Man of the Year. Smith last played at the beginning of the 2018-19 season and has been sitting patiently looking for a new professional basketball home.
The Lakers are expected to give free agent guard JR Smith a post-trade deadline audition (perhaps as soon as next week) and remain favorites to sign Darren Collison if Collison elects to make a comeback to the NBA — in addition to potential pickups on the buyout market

— Marc Stein (@TheSteinLine) February 6, 2020
Los Angeles Lakers Not the Only Ones Interested in Darren Collison
Stein also reported that the Lakers are interested in signing Darren Collison onto the team.  They mentioned that they're interested if he wants to make a comeback.
The Lakers aren't the only team interested in Collison. According to multiple reports, the Clippers are also interested in adding the veteran guard. He last played with the Indiana Pacers during 2018-19. The 32-year-old guard averaged 11.2 points and 6.0 assists in 76 starts for the Pacers last season, but he has yet to decide if he plans to return to the NBA this season.
The Clippers will have two open roster spots once they let go of Isaiah Thomas. Darren Collison remains a target…let's stay tuned for who else gets bought out though. https://t.co/lp5INDASZW

— Kevin O'Connor (@KevinOConnorNBA) February 6, 2020
Collison played 10 seasons with five teams in the NBA. He earned NBA All-Rookie Team honors in his first season in the NBA with the New Orleans Hornets. Collison retired on June 28, 2019.
The Lakers also did not trade third-year forward Kyle Kuzma, who has not fit well with Anthony Davis on the roster. The Sacramento Kings were one interested trade suitor, and later the Knicks were mentioned.