"Our Chemistry Clicked Right Away" – Anthony Davis Hails Lebron James and His Impact on His Game
Published 03/04/2020, 11:51 PM EST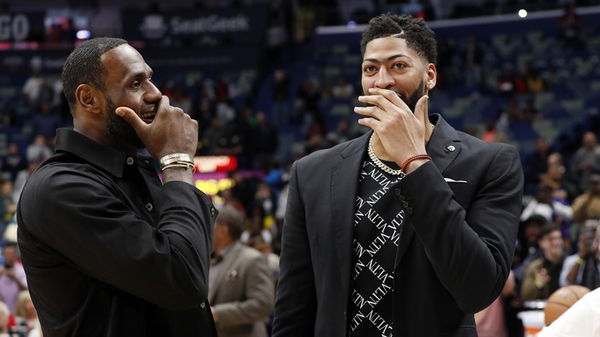 ---
---
The Los Angeles Lakers center Anthony Davis is almost at the end of his first season with the team. In a recent interview with former NBA player Steve Nash, Davis talked about playing with the Lakers and learning from Lebron James.
ADVERTISEMENT
Article continues below this ad
Anthony Davis on learning from LeBron James
ADVERTISEMENT
Article continues below this ad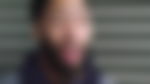 Anthony Davis and LeBron James had a major hand in the outcome. Davis finished with 37 points, 13 rebounds, 4 steals, and 2 blocks, while James added 22 points, 14 assists, 7 rebounds, 2 blocks, and 1 steal.
In a recent interview with Steve Nash, Anthony Davis was asked what he had learned so far playing with King James.
Anthony Davis is adjusting to a new situation with the Lakers. He wasn't expected to win every night while playing for Pelicans. In Los Angeles, it's the opposite.
The 26-year-old forward sat down with NBA legend Steve Nash to talk about the adjustment to playing for a contender, his chemistry with LeBron James and his role on the team.
Davis said LeBron leads by example because he wants everyone to make sure their body is right.
When asked whether AD has anything he is still trying to figure out while playing with James, he said:
"I'm still trying to figure out the lob passes to him. He'll cut and he'll be open, and I don't think he's open. But he's like 'just throw it up." And I'm like "But you're in year 17! You not… you don't have it!" And he gets mad at me."
"But our chemistry clicked right away"
 A Lob Pass is a pass that is thrown in an arc over the top of a defender to get to another offensive player. It's most often used to get the ball to a post player who is being fronted.
King James has praise for Anthony Davis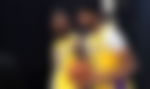 ADVERTISEMENT
Article continues below this ad
LeBron however, can't stop talking about how much of an asset Davis has proved to be for the Lakers.
"It's everything I expected and more. Obviously, that's why I wanted him here. When you get a generational talent like that and you got an opportunity to get him, you just try to do whatever you can to get him.
ADVERTISEMENT
Article continues below this ad
"I gave my opinion on what I thought he could bring to this franchise. I gave my thoughts about the player—but not only the player, the person. Hopefully, they took my advice to heart. And obviously, ultimately they made the decision to do what we did in the offseason. It's no surprise to me."