Skip Bayless believes that LeBron James needs the MVP to tie Michael Jordan
Published 03/17/2020, 9:22 AM EDT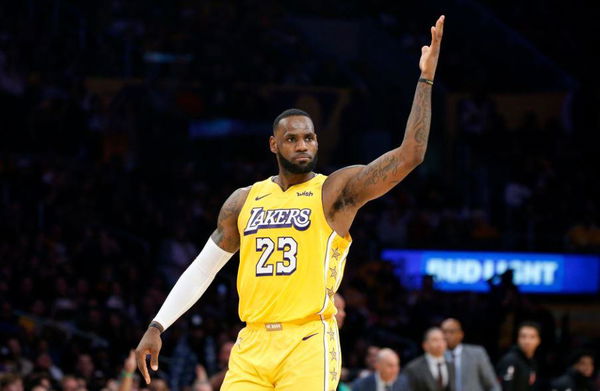 ---
---
Los Angeles Lakers star veteran LeBron James is in the news even though the season is on lockdown. Unfortunately, his name is on the tongue of people who downplay him.
ADVERTISEMENT
Article continues below this ad
LeBron James: "Desperate"
ADVERTISEMENT
Article continues below this ad
https://youtu.be/qLh03rI25BQ
Skip Bayless, a very forward sports analyst, is at it again with taking a jab at LeBron James. He last did it on the show "Undisputed" where Patrick Beverly and himself talked about how it was no challenge to guard James.
Now, Bayless has gone a step ahead and implied that the odds are against James for the MVP run next year.
"He desperately needs the 5th MVP to tie Jordan. And the odds are against him to win the MVP next year or the next year, because he will obviously be in decline, because of father time," Bayless said.
"It's everything to him, because he realizes it's game over with Michael Jordan as far as championships go" he added.
This comes contradictory to where LeBron James stood just before the season got shut down.
Why James is called the "King"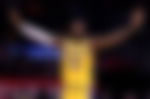 Los Angeles Lakers star Lebron James saw an amazing weekend just before the NBA announced the hiatus due to the Coronavirus. He led the Lakers to victory against the Milwaukee Bucks (113-103). This confirmed the team's entry into the playoffs.
Later, he performed amazingly well in the matchup against the Los Angeles Clippers as well. The Lakers won this one as well (103-112).
The "King" is averaging 25.7 points and a career-high 10.6 assists per game this season, and Giannis Antetokounmpo are the favourites to win the MVP Award.
LeBron has made it a point to let everyone know that he wants to be the MVP. He is definitely working for it.
"I've never gone into the season saying, 'OK, league MVP is what I want to be.' I've gone into the season saying, 'OK, I want to be the MVP of this team; I want to be the best player in the world,' and how I approach my game every day, how I take care of my body every day has resulted in that [award]."
LeBron has an undying determination to keep his own health and that of his teammates in top condition. He wishes to make sure that the team plays well and this is what makes him a leader.
ADVERTISEMENT
Article continues below this ad
His teammates respect that aspect of his and continue to work beside him. They have a bond which makes everyone want to perform better. This includes James. His respect for his team and teammates is what makes him a favourite for MVP candidacy, regardless of what anyone says.
ADVERTISEMENT
Article continues below this ad