WATCH: Wholesome Video Shows LeBron James Gaining a New Fan in Jay Z's Kid
Published 03/09/2020, 3:18 PM EDT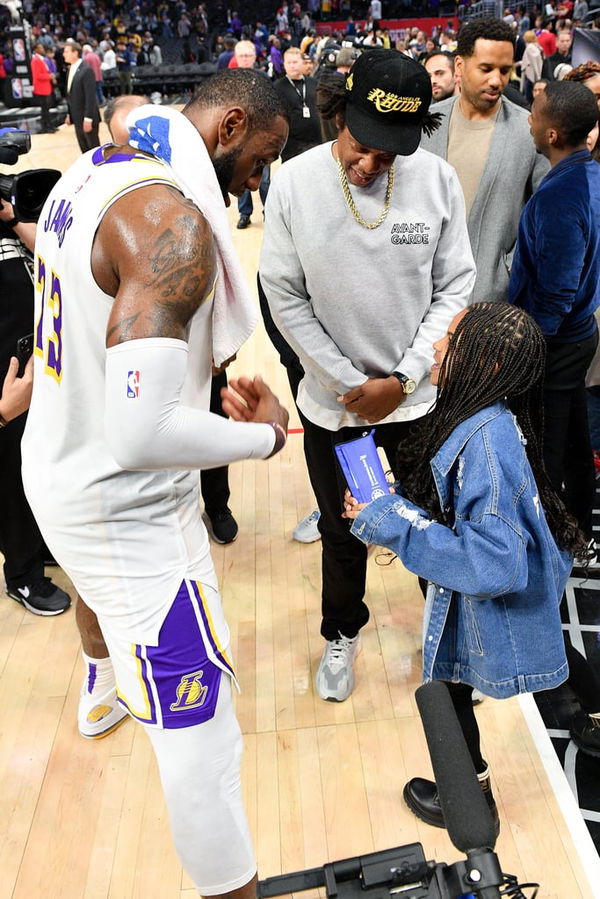 ---
---
The NBA has become a fandom now. A fandom with some very famous fans. For example, one of the most famous musicians, Jay Z, and now his daughter Blue Ivy as well. Los Angeles Lakers star LeBron James should be the one getting credit for that.
ADVERTISEMENT
Article continues below this ad
LeBron James: Creating new fans with his game
The 8-year-old celebrity kid Blue Ivy, daughter of musicians Beyonce Knowles and Jay Z, attended the match-up between the Los Angeles Lakers and the Los Angeles Clippers on 8 March 2020.
ADVERTISEMENT
Article continues below this ad
ADVERTISEMENT
Article continues below this ad
This match-up was a spectacle to watch as LeBron James gave it his everything. James had 28 points and seven rebounds. He also had nine assists on Sunday in 112-103 victory that ended the Clippers' six-game winning streak. James did all of this with utmost enthusiasm and commitment. He worked hard of himself to prepare his body and mind.
Hence, it does not come as a surprise that a child is mesmerised by King James' game. James really does have that charm as a video shows her jumping up and down with excitement and hiding behind her father when Lebron walks up to them.
The 50-year-old musician is then heard encouraging his daughter to ask Lebron a question. Although the audio isn't clear, it appears Blue asked for some kind of merchandise from the NBA legend.
Lebron then responds with, "Do you have school on Monday?", to which Blue nods. He then promises, "By the time you get out of school on Monday, you'll have it."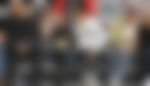 Blue Ivy seemed to be enjoying the game. There was a point during the game when Jay Z was discussing the game with her. She looked like she was really trying to understand. She was fairly attentive towards what was happening on the court, and of course, towards LeBron James.
ADVERTISEMENT
Article continues below this ad