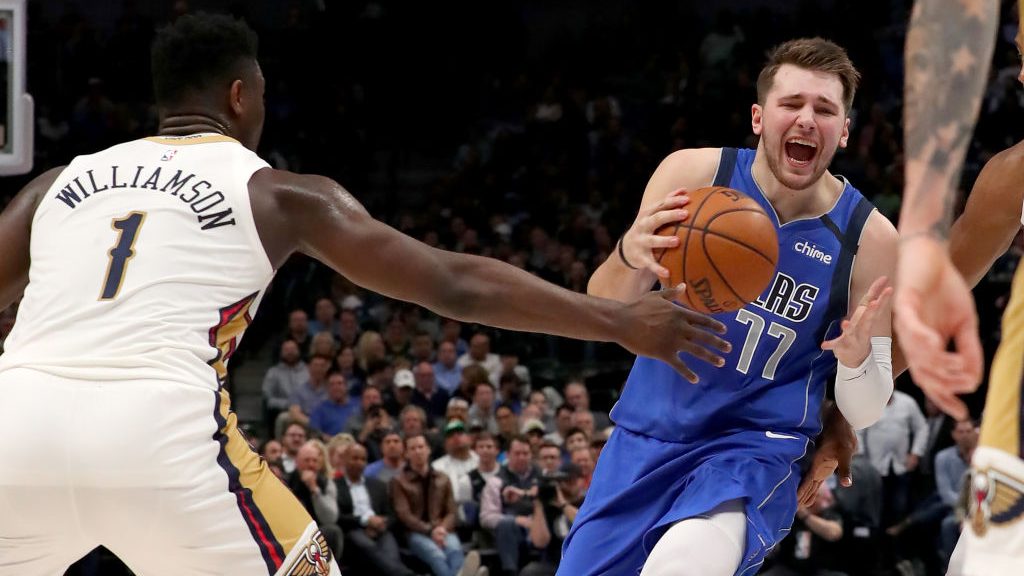 The highly anticipated matchup between Luka Doncic and Zion Williamson ended with the Mavs winning the game 127-123 in overtime.
Luka Doncic Magic
The sophomore notched the 22nd triple-double of his career with 30 points, 17 rebounds and 10 assists He joins the elite company of All-time great players becoming only the fifth player in NBA history to record ten 30-point triple-doubles in a season.
Luka gets his triple-double and KP throws it down HARD! 😤

📺: ESPN pic.twitter.com/O7QeYFiR3Y

— NBA (@NBA) March 5, 2020
Luka Doncic is the 5th player in NBA history with 10 30-point triple-doubles in a season.

He joins Oscar Robertson, Russell Westbrook, James Harden and Michael Jordan 😳 pic.twitter.com/UzCWvY1L1I

— NBA on ESPN (@ESPNNBA) March 5, 2020
Making this feat all the more impressive, Doncic broke Jason Kidd's franchise record of 21 triple-doubles only five days after his 21st birthday. The Hall of Fame point guard posted his record over 500 career games with Dallas. Doncic made his new mark in just 122 games
Doncic passed former Mavs point guard Jason Kidd who spent eight non-consecutive seasons with Dallas, making two All-Star appearances during that time. Kidd also ranks fourth all-time with 107 career triple-doubles in 19 NBA seasons.
Luka Doncic joined Magic Johnson and Oscar Robertson as the only players in NBA history to record 30p-15r-10a before their 22nd birthday.
Luka Dončić finished tonight's game with 30 points, 17 rebounds and 10 assists.

Dončić became the youngest player in @NBA history to post 30+ points, 15+ rebounds and 10+ assists.

He joins Nikola Jokić as the only players in the league to post 30p-15r-10a this season. pic.twitter.com/lERcATilzN

— Mavs PR (@MavsPR) March 5, 2020
Doncic is nearly averaging a triple-double on the season as a whole. In 49 games, the 21-year-old is putting up 28.5 points, 9.3 rebounds and 8.8 assists per game (all career-highs). He is shooting 46.1 % from the field and 31.5% from deep.
Doncic and Porzingis
Doncic did not do all the work, however, with Kristaps Porzingis pouring in 34 points and 12 rebounds. With this, the foreign duo became the fourth Mavs pair to record 30-plus points and 10-plus rebounds in a game. They are also the first Mavs duo to do it in the past 12 years.
Luka Dončić and Kristaps Porzingis just became the fourth pair of #Mavericks teammates to record 30+ points and 10+ rebounds in the same game.

2020: Dončić & Porzingis
2008: Dirk Nowitzki & Josh Howard
2002: Dirk Nowitzki & Michael Finley
1996: George McCloud & Jason Kidd pic.twitter.com/SuJs5HHGBD

— Mavs PR (@MavsPR) March 5, 2020
The Mavs have once again transformed into a legitimate playoff team with Doncic at the helm. At 38-25, Dallas currently owns the seventh seed in the Western Conference. The Mavs now have a comfortable six-game lead with the eighth-seeded Grizzlies. This gives them a good chance to make playoffs for the first time since 2016