"He Should Trademark 9/10": Dwyane Wade Responds After Aaron Gordon Roasts Him Through a Hilarious Diss Track
Published 04/27/2020, 6:03 AM EDT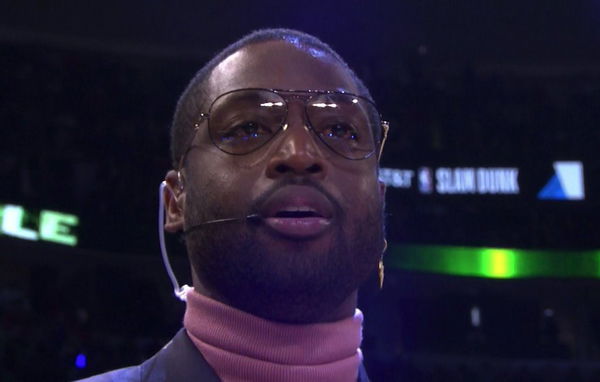 ---
---
It seems as if some NBA players cannot stand the attention that Michael Jordan centric 'The Last Dance' is receiving. Young blood seems to have risen to talk trash to former NBA star Dwyane Wade and get some place under the spotlight, in the process.
ADVERTISEMENT
Article continues below this ad
Young NBA player takes a hit at Dwyane Wade
NBA rookies, stars, and veterans are all known to respect their superiors. However, sometimes some players just can't handle loss and must display their disapproval.
ADVERTISEMENT
Article continues below this ad
In the NBA 2020 Slam Dunk contest, the winner of the Slam Dunk contest, Derrick Jones Jr. performed various versions of between-the-legs dunks.
24-year-old Aaron Gordon, on the other hand, successfully dunked over a 7'5" Tacko Fall of the Boston Celtics. Since Tacko is so tall, almost everyone believed that Gordon already had the win. However, Wade gave him a 9 out of 10.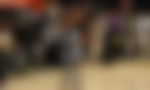 Gordon felt as if Wade showed favoritism and rigged the results on purpose. The crowd present also did not approve of the result.
So, almost two months later, Gordon has released a diss track talking about Dwyane Wade's bad judgement.
"Nine out of 10, can you please fix your lens," Gordon raps in the song. "Nine out 10 got you playing pretend. Nine out of 10, here we go again. Nine out of 10, could have bought the fam a Benz. Nine out of 10, are you making amends? Nine out of 10, probably lost an M."
In what seems as the peak moment of the song, Gordon blames Wade directly for his loss,
"Saw you in the hallway you said, 'Youngin' put on a show,'" he continues in the rap. "Didn't know that's the code for you're about to get rolled."
DWade hits right back
The three time championship winner Dwyane Wade, however, had a response ready for Gordon. He asked Gordon to trademark the score 9/10 and at least make some money off of it while he continues to whine about it.
ADVERTISEMENT
Article continues below this ad
In early April, Wade spoke out about his scoring in the contest's final round. He tried to explain why he gave Jones the advantage. Explaining that a 9 is still a great score, Wade believed him and the other judges did their job well.
Watch This Story
However, we're sure neither Gordon nor the rest of the NBA community is happy with that response.
ADVERTISEMENT
Article continues below this ad