Giannis Antetokounmpo's Girlfriend Reveals She's a Former Lakers Fan
Published 03/26/2020, 2:16 PM EDT

Follow Us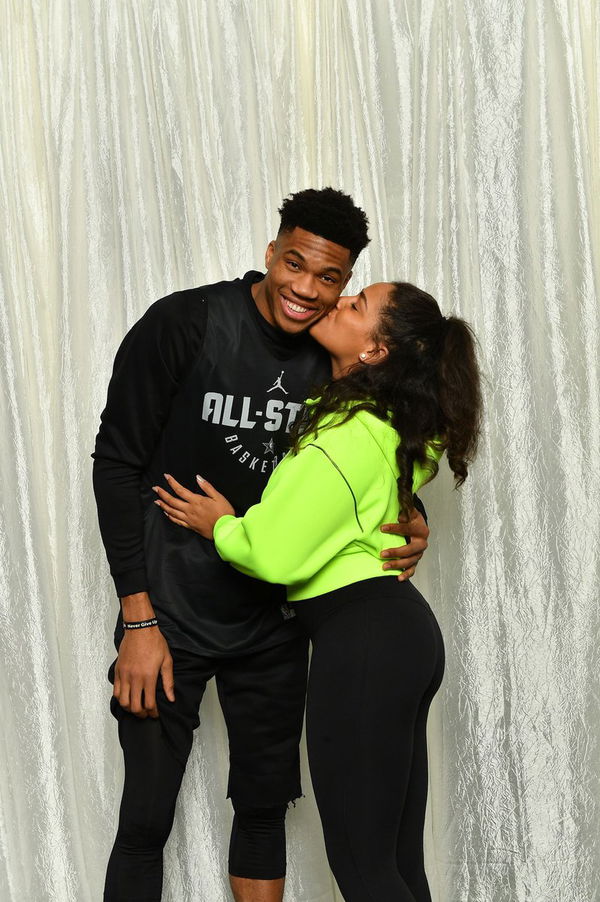 The NBA shutdown has confined the league's players to their video game rooms and TikTok applications. Others, like Giannis Antetokounmpo, are using social media to interact with fans as well.
The player's social media interactions are quite fun, and sometimes churn out some surprisingly viral content.
Giannis Antetokounmpo and his dramatic reaction
ADVERTISEMENT
Article continues below this ad
Recently, Milwaukee Bucks' star Giannis Antetokounmpo went live on Instagram with his long-term girlfriend Mariah Danae Riddlesprigger and their newborn son Liam Charles Antetokounmpo.
As the live stream proceeded, Giannis read out a question from a fan, meant for Mariah. The fan asked which Mariah's favorite team was, other than the Bucks.
She responded with, "I was a Lakers fan growing up."
The hilarious and dramatic reaction from Giannis was a sight to behold. While Giannis looked as if he could not believe what he had just heard, Mariah continued to try to assure her boyfriend she was a 'former' Lakers fan.
Giannis' still couldn't believe her as he continued his dramatic reaction with, "Oh no, I gotta stop Live now, Oh hell no. Oh hell no."
Giannis has always praised his girlfriend for her undying support. In all fairness, there couldn't have been a better excuse besides saying she didn't follow the sport before they met.
Usually, teams like the Lakers, Chicago Bulls, Boston Celtics, and the New York Knicks are common choices made by those who are not at the core in basketball, as they are some of the most popular franchises.
The player's reaction does not come as a surprise, considering the Lakers are the Bucks' big-time rivals. More importantly, Giannis and Los Angeles Lakers star veteran LeBron James are head to head for this season's Most Valuable Player award.
The Greek Freak's quaran(time)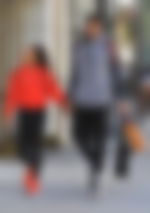 ADVERTISEMENT
Article continues below this ad
NBA's Greek Freak is spending time in isolation by taking care of his family. Further, he seems to be staying away from video games, unlike other NBA players.
With increased visibility on social media, Antetokounmpo has found the best way to keep his fans entertained. The Bucks' All-Star also tried his hand at the guitar during his quarantine. However, it did not go very well.
In a now-viral video, Giannis attempts to play one of the most famous guitar riffs of all time from the song 'Smoke on the Water' by Deep Purple. We'd rather not say anything about his version.
ADVERTISEMENT
Article continues below this ad