WATCH: Giannis Antetokounmpo Pulls Off a Jordan and Leaves Everyone in the Arena Baffled
Published 04/22/2020, 7:30 PM EDT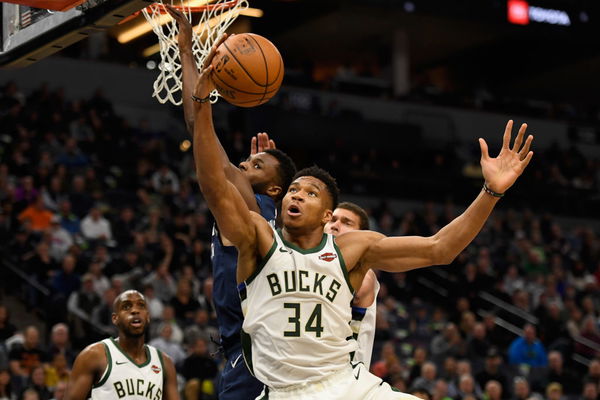 ---
---
Giannis Antetokounmpo looks like he is a rising legend. More so when he gets compared to actual legends. Here a throwback to when The Greek Freak baffled his opponents.
ADVERTISEMENT
Article continues below this ad
When Giannis Antetokounmpo got compared with Michael Jordan
The NBA awarded last season's MVP to Giannis Antetokounmpo, and for good reason. Along with being a good player, he is also an inspiring teammate. Further, Giannis is famous for his dramatic layups.
ADVERTISEMENT
Article continues below this ad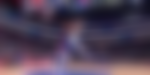 The Milwaukee Bucks star proved that he deserved his awards on Game 4 in 2019. One of his layups got compared with the NBA legend, Michael Jordan.
In the second quarter, Antetokounmpo raced to the basket, preparing himself for a huge dunk over the Pistons' Andre Drummond.
Mid-air, Antetokounmpo realized he could not dunk over Drummond. So, as he fell back down towards the wood, he brought the ball down away from Drummond's arms. Then, he used both his hands to put it back up for the layup, plus the foul.
One must watch the video to feel the hype. Drummond's reaction also tells us everything. He couldn't believe Giannis actually made that shot!
Many said that the play was equal or better than Michael Jordan's iconic, right-to-left layup.
Don't fail me now Internet: Need a side by side of Jordan v Lakers & the Giannis right to left switch tonight … Not the same but close enough that I want to see it… #Bucks

— Jim Owczarski (@JimOwczarski) April 23, 2019
Jordan's layup took place in Game 2 of the 1991 NBA Finals between the Chicago Bulls and Los Angeles Lakers. The legend sensed Sam Perkins would try to block his dunk attempt semi-transition. He put all his athletic skills to use in the fourth quarter by switching hands mid air and kissing a left-handed layup off the backboard.
When Drummond got his revenge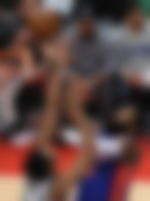 Later last year, Drummond made sure he got his revenge on Antetokounmpo for making the play that compared him to legends.
With about six minutes left in the first quarter, Pistons guard Langston Galloway found Tony Snell open in the corner. Snell rose for the shot but dished it off to Andre Drummond in the middle instead. Drummond  threw it down on top of Antetokounmpo as well as Bucks seven-footer Robin Lopez, hence getting his revenge.
ADVERTISEMENT
Article continues below this ad
The Detroit Pistons drafted Drummond No. 9 overall in 2012. Since then, Drummond has transformed into one of the best centers in the league. He became an absolute menace on the boards, leading the NBA in the category in three of the last four years.
ADVERTISEMENT
Article continues below this ad