Michael Jordan, Patrick Ewing Join the Crowd to Celebrate Derek Jeter's Hall of Fame Induction
Published 09/09/2021, 1:49 AM EDT
By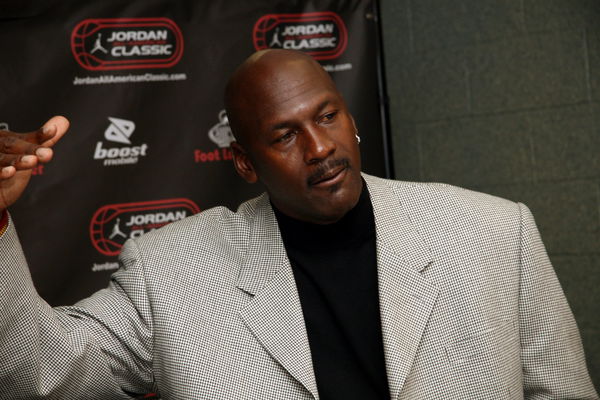 Derek Jeter will be inducted into the Baseball Hall of Fame on Wednesday at the Clark Sports Center in Cooperstown. An incomparable career, Jeter has inspired countless people along the way. The New York Yankees legend has touched hearts across the world, not limited to baseball or their fans.
This includes NBA legends Michael Jordan and Patrick Ewing. The two stars were present at the MLB Hall of Fame ceremony, ready to support and congratulate Jeter on his achievement. Of course, the venue was flooded with Yankees apparel, everyone present to pay homage to Jeter's incredible and illustrious career.
ADVERTISEMENT
Article continues below this ad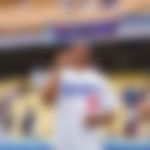 Michael Jordan and Patrick Ewing show up for Jeter's Hall of Fame ceremony
In photos shared of the event, both NBA icons sit side by side, smiling as the event carries on.
Jordan, who won six NBA titles with the Chicago Bulls, dabbled his hand in baseball when he retired after this first three-peat in 1993. He met Jeter during that time, and the two legends have been friends ever since. He played for the  Chicago White Sox AA minor league team, the Birmingham Barons, drawing attention due to his superstar status.
Jeter also spoke about Jordan to Yes Network back in 2014, confirming their closeness. "MJ is like a brother to me. Our relationship has grown throughout the years, and he's like an older brother I never had".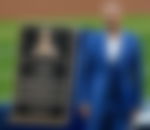 ADVERTISEMENT
Article continues below this ad
The 47-year-old added that they spoke a lot of life and competing, 'both on and off the field or court'. Both of them also bought into the Miami Marlins in 2017.
Ewing, on the other hand, is another icon from New York. While he never won the title for the Knicks, he is the team's legend for all fans.
ADVERTISEMENT
Article continues below this ad
Apart from Jeter, who won five World Series, Larry Walker, Marvin Miller, and Ted Simmons were also inducted into the Hall of Fame. With 14 All-Star selections and 3465 career hits, his induction was definitely due. Fans have been celebrating on social media all along, many sharing moments and highlights from Jeter's unforgettable career.