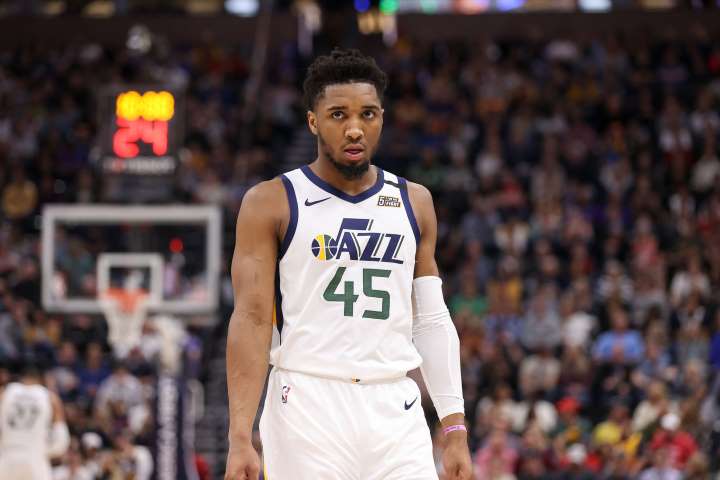 Utah Jazz's Donovan Mitchell is the second NBA player to have tested positive for the dreadful Coronavirus. However, that not enough to make the 23-year-old shooting guard give up.
Donovan Mitchell: Fighting the virus
Donovan Mitchell tested positive for the Coronavirus recently. Their center Rudy Gobert became the first NBA player to be tested positive.
The blame was put on Gobert's shoulders for having acted irresponsibly.  He had foolishly touched all media mics after a press conference and been carelessly touching other players' belongings in the locker room.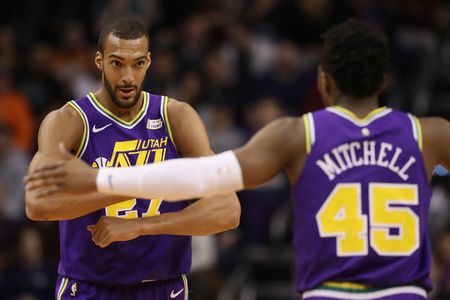 After this, Mitchell tested positive. This enraged many players and fans. Adrian Wojnarowski of ESPN reported that Mitchell's behaviour with Gobert on the court will tell us whether their relationship will ever be the same.
After everything that's been happening, any kind of good news is of the essence. Mitchell sent a message through the NBA's Twitter and Instagram for the fans.
Mitchell announced that he was feeling fine. He said he was following the safety protocols, resting, playing video games. He told the fans that he missed playing in front of them. Mitchell would get back to the floor as soon as he can.
How the league was affected
The league announced it has suspended the current season. This step was taken after Wednesday night's matchup between the Jazz and Oklahoma City Thunder was postponed as a result of Gobert testing positive.
Mitchell was the only member of the Jazz other than Gobert to test positive for the coronavirus. However, Detroit Pistons big man Christian Wood has also tested positive, Shams Charania reported. He defended Gobert in a game last Saturday.
An elementary school kid also tested positive for the virus. He had an interaction with Gobert a very short amount of time before Gobert tested positive.
We hope and pray for the speedy recovery of all those affected by the virus.