Baylor Bears' Scott Drew Expresses Gratitude to Charles Barkley For Taking Care of His Brother in the NBA
Published 04/16/2021, 6:30 PM EDT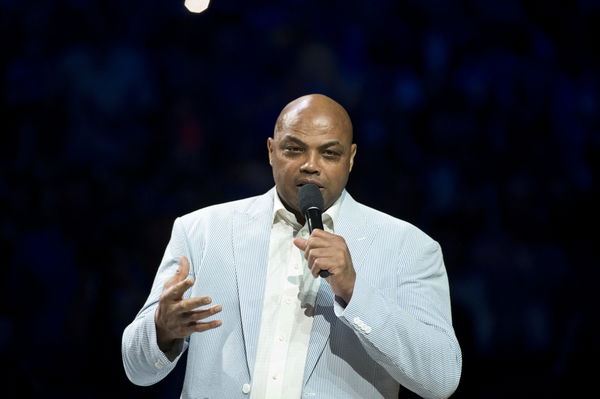 ---
---
Hall of Famer Charles Barkley is one of the greatest NBA players who never won a ring. He played 16 years in the league, but was unable to find success anywhere he went. His final stop came with the Houston Rockets, where he teamed up with Hakeem Olajuwon and Clyde Drexler.
ADVERTISEMENT
Article continues below this ad
In Barkley's third season in Houston, the Rockets drafted Bryce Drew with their 16th pick. He rose to fame with a spectacular NCAA tournament performance which included a buzzer beater against Ole Miss. So the Rockets cashed in on the hype and drafted him.
ADVERTISEMENT
Article continues below this ad
Drew's time in Houston was unsuccessful and ended with him being traded away after just two seasons. However, according to his brother and Baylor Bears head coach Scott, Bryce had a great time with Barkley. During a recent podcast, Scott thanked Barkley in a recent podcast for taking care of his brother.
He said, "I can't thank you enough for taking care of my brother in his rookie year in the NBA. His favourite times were some of your stories."
"I remember when you were on one of the planes and there was some smoke coming out. Everybody's panicking and about to lose their mind. Calm, cool and collected, Charles Barkley says, 'I don't know about the rest of you, but me, Bryce and Brent, we going to heaven.'"
During the podcast, one could understand how close Scott and Barkley are as well. After he led the Bears to the NCAA title this season, Barkley embraced him on court in a heartwarming gesture.
Charles Barkley and his unsuccessful Houston Rockets super team
ADVERTISEMENT
Article continues below this ad
Barkley entered the NBA along with Michael Jordan in the 1984 NBA Draft. The 76ers drafted him with their fifth overall pick, and Barkley played there for eight seasons. He then joined the Suns via a trade and made a trip to the NBA Finals with them. Unfortunately, Jordan stopped him from getting a ring.
So as his career was coming to an end, Barkley got a trade to the Rockets where he could team up with some all-time greats in Olajuwon and Drexler. Sadly for him, a ring eluded him again and despite them getting Scottie Pippen as well later, Barkley never got his ring.
Despite the absence of a ring, there is no doubt that Barkley is still an all-time great.
ADVERTISEMENT
Article continues below this ad