Duke Blue Devils' Mike Krzyzewski Reveals His Failed Recruiting of Kobe Bryant from 1996
Published 03/19/2021, 1:47 AM EDT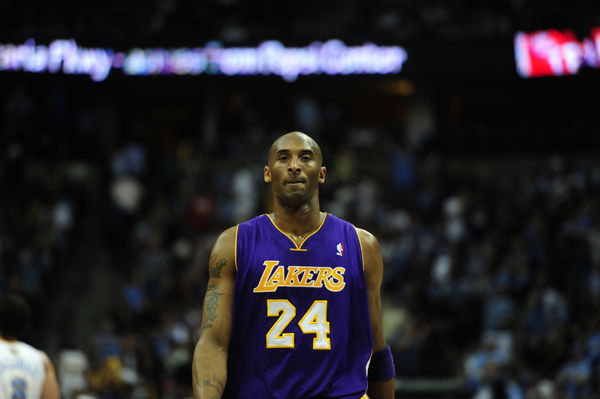 ---
---
The Los Angeles Lakers walked away with a steal after the 1996 NBA Draft. They traded for the #13 pick Kobe Bryant, who the Hornets didn't have issues letting go of. The 18-year-old had just arrived from high school after skipping college.
ADVERTISEMENT
Article continues below this ad
A few college teams had tried to recruit him, albeit unsuccessfully. Among them was the Coach Mike Krzyzewski– led Duke Blue Devils. In a recent interview, Krzyzewski revealed how he tried to recruit Kobe while also praising the talented high schooler.
He said, "We recruited him, but no one recruited him to any deep level because you knew. I never saw LeBron play in high school, but when I saw Kobe play, he was the best high school player I've ever seen. When he walked into a gym, he walked in like Jordan at a high school play. The place stopped.
ADVERTISEMENT
Article continues below this ad
"He not only could play the role during the game, he played the role before and after the game. He looked that good, he believed he was that good, and he was that good. But I knew he was never gonna come."
Would Kobe Bryant have been the number one pick in the Draft if he entered college?
Only three players before Kobe had entered the league straight from high school. Darryl Dawkins and Bill Willoughby from the 1975 NBA Draft, and Kevin Garnett, who was drafted a year before Kobe in the 1995 NBA Draft.
While colleges are becoming less relevant currently, back then, it carried a lot of weight on a player's resume. So how would Kobe's career have been had he joined forces with Coach K at Duke?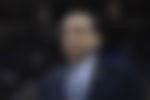 In the 1996-97 season, the Blue Devils had an off-year compared to their own standards. They won the ACC title but crashed out in the second round of the NCAA tournament.
ADVERTISEMENT
Article continues below this ad
The team lacked a scorer, with their best player Trajan Langdon averaging just 14 points per game. Kobe would have easily provided them at least 20-25 points per game, which would have helped them finish much better.
If he would have chosen to go to college, it is unlikely he would stay beyond a season, since he was eager to enter the NBA. Entering the Draft as a freshman from Duke averaging over 20 points per game could have made him the #1 pick in the 1997 NBA Draft.
While this is all speculation, there is no doubt about how Kobe would have set the NCAA on fire, had he chosen to take this route.
ADVERTISEMENT
Article continues below this ad