Former NBA Player Deems NCAA College Basketball The 'Kiddie Pool'
Published 11/18/2020, 8:01 AM EST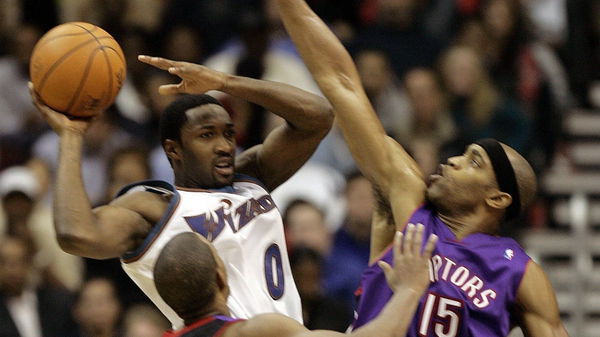 NCAA College Basketball is one of the most iconic basketball tournaments in American sports. It has a lineage deeper than the NBA, and most of the greatest basketball players have been fed through the NCAA system. However, it is only for college kids that compete as amateurs against other college students.
ADVERTISEMENT
Article continues below this ad
While giving some wisdom to 2020 Draft prospect Cassius Stanley, former NBA player Gilbert Arenas ripped into college basketball. Arenas compared the college game to being in a 'kiddie pool'.
"I knew a year before he went to Duke. Go there, get what you need and get the hell out and go to where your talent is. That was my thing when I first seen him… I don't know how long you tryna stay in college, but after this year, into the draft. Go from there."
ADVERTISEMENT
Article continues below this ad
Arenas added, "It's just like anything if your engine is a Bugatti, which he is. Him and Zach LaVine at shooting guard are the freaks of that position. There's no point in staying in the training camp mode. Go throw your engine and learn the tricks the fastest you can, so your talent can shine. The longer you sit in that kiddie pool that is college."
ADVERTISEMENT
Article continues below this ad
NCAA College Basketball not worth the time?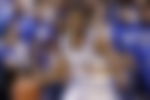 Up until 2005, the NBA allowed players to come into the league straight out of high school. Players like LeBron James, Kobe Bryant, and Kevin Garnett were a few of these. However, now players are required to play at least one year of college basketball or professional basketball before declaring for the NBA Draft.
ADVERTISEMENT
Article continues below this ad
Despite the rich tradition of the NCAA, its draconian rules on limiting a player's income have long been questioned. The colleges benefit by marketing the players, but even taking assistance for food is considered breaking eligibility. While Cassius Stanley is still going to go into the NBA, his salary is directly impacted by the knee injury he suffered in college.
Arenas is right when he says that players should have the opportunity to test their skills out against the best. However, it is also a question of protecting their financial interests as well as encouraging them to become better players.