'You've Never Seen Anything Like This'- When Dirk Nowitzki Taught An Important Lesson To Former College Player of the Year
Published 04/10/2021, 6:00 PM EDT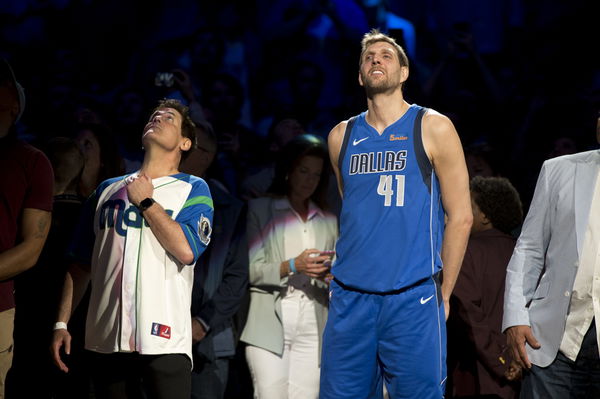 ---
---
Dirk Nowitzki is almost two years removed from retirement. However, he stayed loyal to the Dallas Mavericks for the entirety of his two-decade-long career. Despite being a seven-foot shooter, his long tenure in NBA Basketball has been remarkable. This has been possible mainly due to the few tricks he picked up along the way.
ADVERTISEMENT
Article continues below this ad
One of his biggest weapons was being able to shoot mid-range and three-point shots perfectly. This was rare for big men coming through the 90s and the 2000s. But Nowitzki won MVPs and titles based on that skill. When given the chance, he wanted to tell his rookie in 2018, Jalen Brunson, that he never saw anything like Nowitzki in college.
ADVERTISEMENT
Article continues below this ad
"College? You've never seen a frame like this. 7-footer, mobile, shoot, move. This ain't no college killa! This is the real deal."
Brunson was a standout point guard for the Villanova Wildcats and would win College Player of the Year from multiple publications before he declared for the NBA. He was picked in the second round by Dallas in 2018, with their first-round pick being Luka Doncic. Now, Brunson and Doncic are crucial for the Mavericks' success.
Dirk Nowitzki: Impact on Jalen Brunson and others?
Nowitzki will go down as the greatest Maverick ever. But what he did in setting up the next generation of stars for this team in his final season with Dallas will be remembered fondly by everyone. His immediate mentee was Luka Doncic, who is already an MVP-caliber player.
ADVERTISEMENT
Article continues below this ad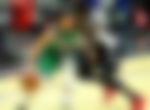 However, Brunson hasn't had the same trajectory. Heading into the NBA, everyone knew that Brunson's ceiling is much lower than what his draft mates had. He may have been the best player in college, but he would struggle to play against grown men in the NBA. Nowitzki was hinting towards that when he told Brunson that he had never seen anything like a big man who can shoot and move the way he could.
ADVERTISEMENT
Article continues below this ad
But Brunson has shown his worth this year. He is taking playmaking responsibilities along with Doncic and is a very high-IQ player. His development into a rotational talent in the NBA has been quicker than most expected. Maybe Nowitzki did pass on the right message to the youngsters on this Mavs team.