Miami Heat's Tyler Herro Explains His Decision to Commit to Kentucky Wildcats Amid Multiple Offers
Published 12/05/2020, 5:00 PM EST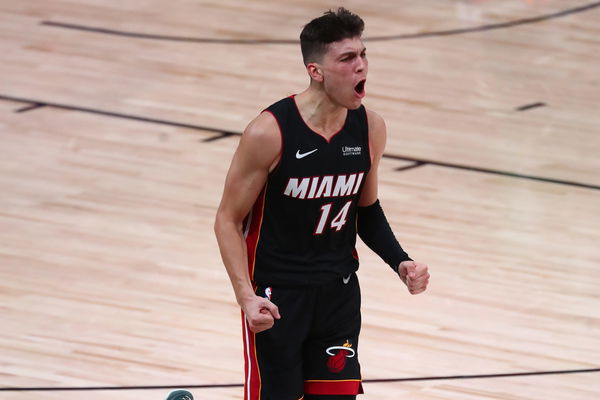 ---
---
Tyler Herro has become the NBA's baby-faced assassin! The shooting guard enjoyed a tremendous rookie season as he made a trip to the NBA Finals with Miami Heat. Hero played one season with the Kentucky Wildcats before coming into the league. But what made him choose Kentucky amid every other offer he received? 
ADVERTISEMENT
Article continues below this ad
Herro received multiple college offers while he was in high-school but he initially committed to the Wisconsin–Madison program. But things quickly changed after Kentucky's head coach John Calipari came down to Wisconsin to watch Tyler Herro play.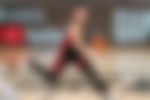 A man of Calipari's stature giving him a personal visit shifted Herro's mind and he committed to Kentucky afterward. But what pushed Herro to de-commit with Wisconsin-Madison and play for the Wildcats instead? He answered this during a recent appearance on The Old Man and The Three Podcast.
ADVERTISEMENT
Article continues below this ad
"I just wanted to play against the best and be able to compete every day. I knew my goal at the end of the day was to make the NBA. My dream wasn't to play in college. I wanted to play in the NBA," Herro explained. 
Tyler Herro just couldn't pass up an offer to play for the Kentucky Wildcats
The Kentucky Wildcats compete in NCAA Division I and hold a reputation as one of the most historic college teams. They've won the national championship multiple times and any kid coming out of high-school would love to play for the Wildcats.
Likewise, Herro was a huge fan of the team and he shined bright in high-school which earned him a scholarship at Kentucky. He knew the door had opened up in his favor and that it was a chance in a lifetime. 
'I just felt like I couldn't pass it up because I kind of just wanted to bet on myself and be able to go into Kentucky with other kids that are my in my age and we all have equal opportunity to go earn minutes," mentioned Herro on JJ Redick's podcast. 
ADVERTISEMENT
Article continues below this ad
Not every aspiring college player gets to shine in the NBA. Tyler Herro has been a standout performer as a rookie and it is a reflection of how hard he worked as a freshman at Kentucky. 
"At the end of the year the usually the best three players from Kentucky go to the NBA so that's that was my goal and that's what I wanted to do," added Herro.
ADVERTISEMENT
Article continues below this ad
Tyler Herro played just one season with the Kentucky Wildcats and averaged 14.0 points a game while shooting 46.2% from the field. Kentucky made it to the Elite Eight in 2019 but lost to Auburn in overtime which ended their 2019 season.