3 Major Changes Houston Rockets Need to Make for Subsequent Years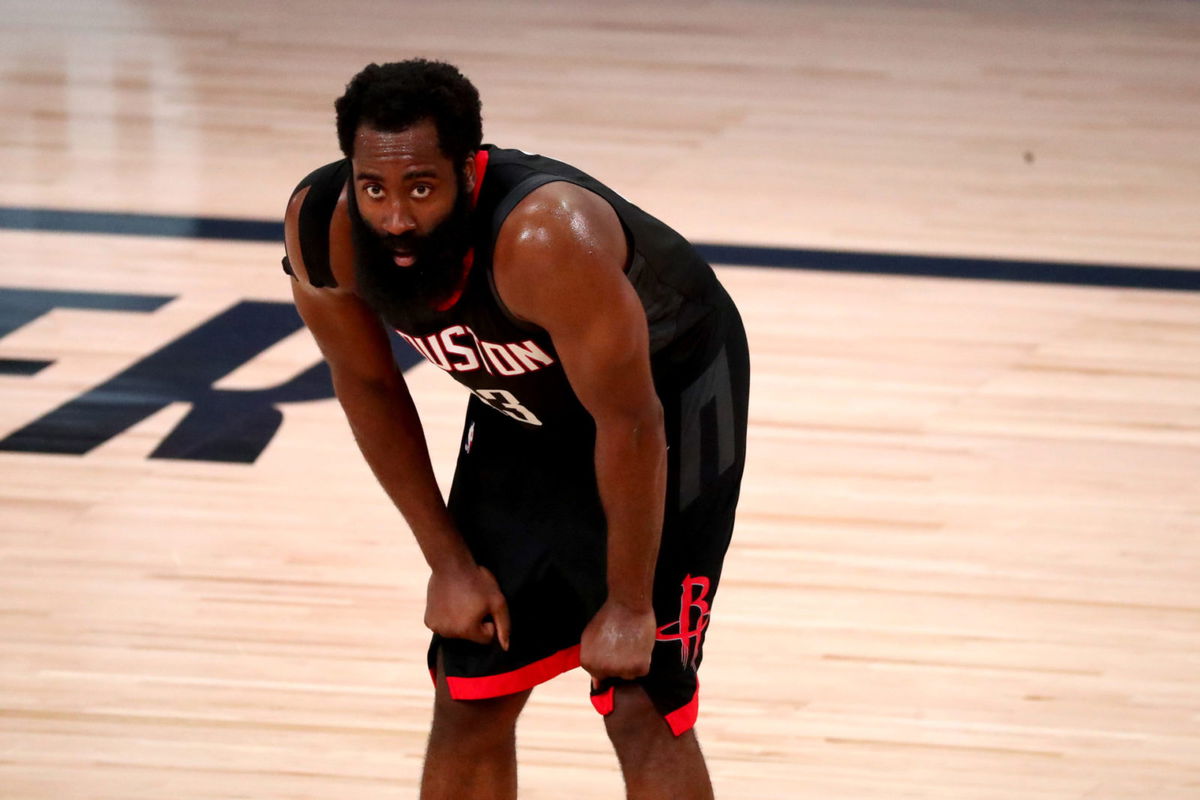 Are the Houston Rockets really title contenders? On paper, they seem to be just as good as any team, but their tactics aren't working out. The Rockets have bowed out from the 2020 NBA Playoffs and that isn't a pretty sight for their fans or Tilmann Fertitta, their owner. A very disappointing outing in their second-round series against the Lakers raises some serious questions ahead of the upcoming season. 
The Rockets succumbing to a 1-4 series defeat is a dreadful sight. Even though the Lakers played the better ballgame throughout, one hoped that the Rockets would register more than just a single victory against the purple and gold. However, this just isn't blind faith. 
James Harden and co. led the Lakers 2-1 in their regular-season meetings, but just failed to step up in the Playoffs. A major reason behind their loss might come off the fact that their strategies simply didn't work against the LeBron and Anthony Davis, who ran riot in five games.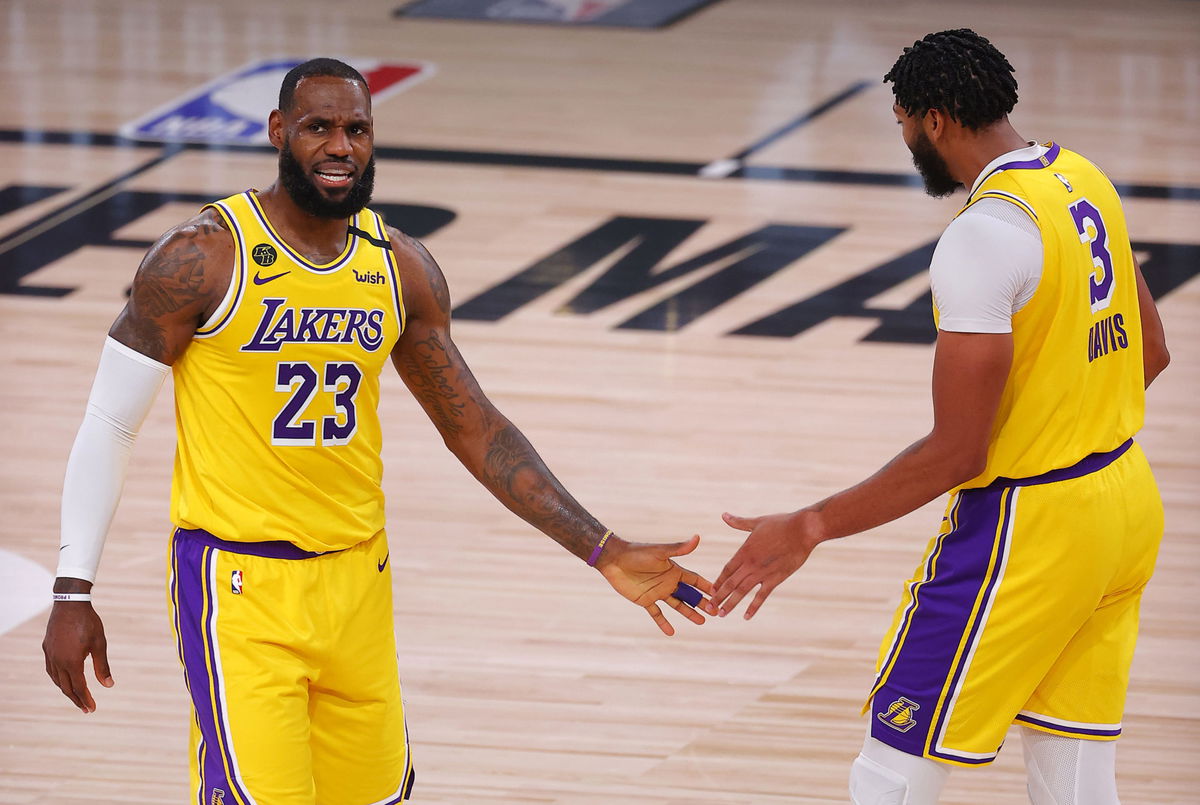 This calls for major changes at the Houston Rockets franchise
Things don't look good for the Rockets after their playoff exit. While they weren't the favorites in the series against the Lakers, Houston was expected to pose a challenge to the purple and gold. However, Mike D'Antoni's team only could notch up a single victory, which paved the way for the Lakers to clinch the series in just five games. 
Should Russell Westbrook switch teams? 
This might come out as an overwhelming statement, but should Westbrook leave Houston? His recent stats might suggest just the same. Westbrook hasn't played to his full strength after the quad injury, which makes it a worrying concern. 
He entered the OKC series late and did not contribute much towards his team's victory. However, Westbrook was expected to break out and dominate against the Lakers, but his offensive game has dropped badly in the bubble. Moreover, the five-game series against the Lakers is one to forget for the 31-year-old. 
Westbrook averaged just 19.8 points in the series, a number that is low, going by the standards he's set for himself. Moreover, his 3-pt shooting hit worrying numbers as Westbrook just made 25.9% of his shots from behind the arc.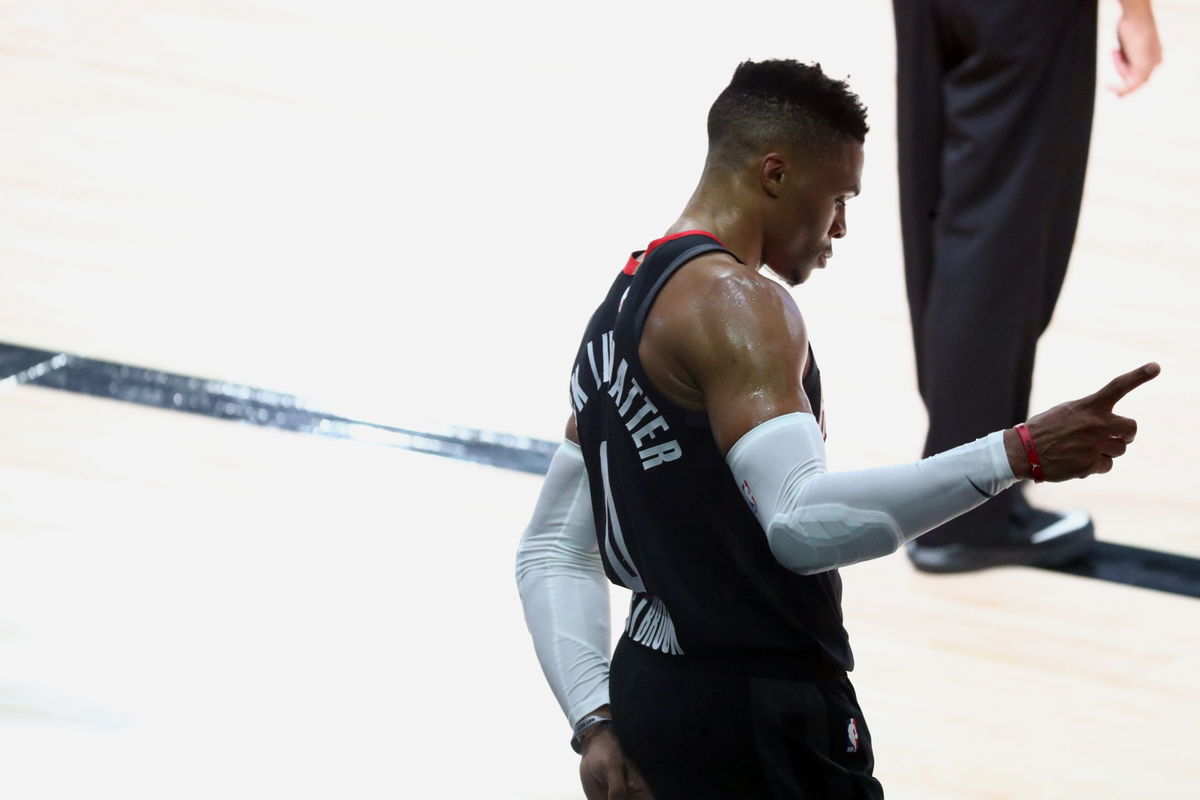 Even though the Harden-Westbrook combo worked out in the regular season, they've been unable to create a lasting impression as Rockets players. Westbrook has a running contract with the Rockets, but what would a trade to the Sixers look like for him? 
Well, Ben Simmons to the Rockets and Westbrook. Likewise, going to the Sixers along with a few perks seems like an exciting deal. This will dawn a new chapter in the Rockets franchise, as they need quick changes. 
Time to scrap the small-ball?
The Rockets heavily rely on their three-point shooting and the small ball lineup to win games for them. While it has shown success it isn't a solution in the long run. The Rockets possessed a talented roster this season, but could not make a deep playoff run this year. 
Why? Well, a lot of it had to do with their defense struggling to hold their opponents from scoring. The Rockets' regular-season defensive rating was 110.1 (per 100 poss), compared to the Bucks, who had the best record at 102.9. Though this might be a factor in their recent loss, their reliance on the small ball is making opponents take advantage of it.
The Lakers figured out the lack of a quality center in the Rockets' lineup and capitalized on it. At times, the purple and gold broke through Houston's defense effortlessly, which made one realize the need for a quality big man on the team. 
Lakers dominating Rockets in basketball, so LeBron and Anthony Davis decide to play football instead. pic.twitter.com/LgTwxFNKQ8

— ClutchPoints (@ClutchPointsApp) September 11, 2020
Raptors' Serge Ibaka is becoming a free agent this offseason. A move to the Rockets would favor both parties. It is a deal that was in the limelight a few years ago, but it can still happen. They need a towering player like Ibaka to add a bit of flexibility on the court.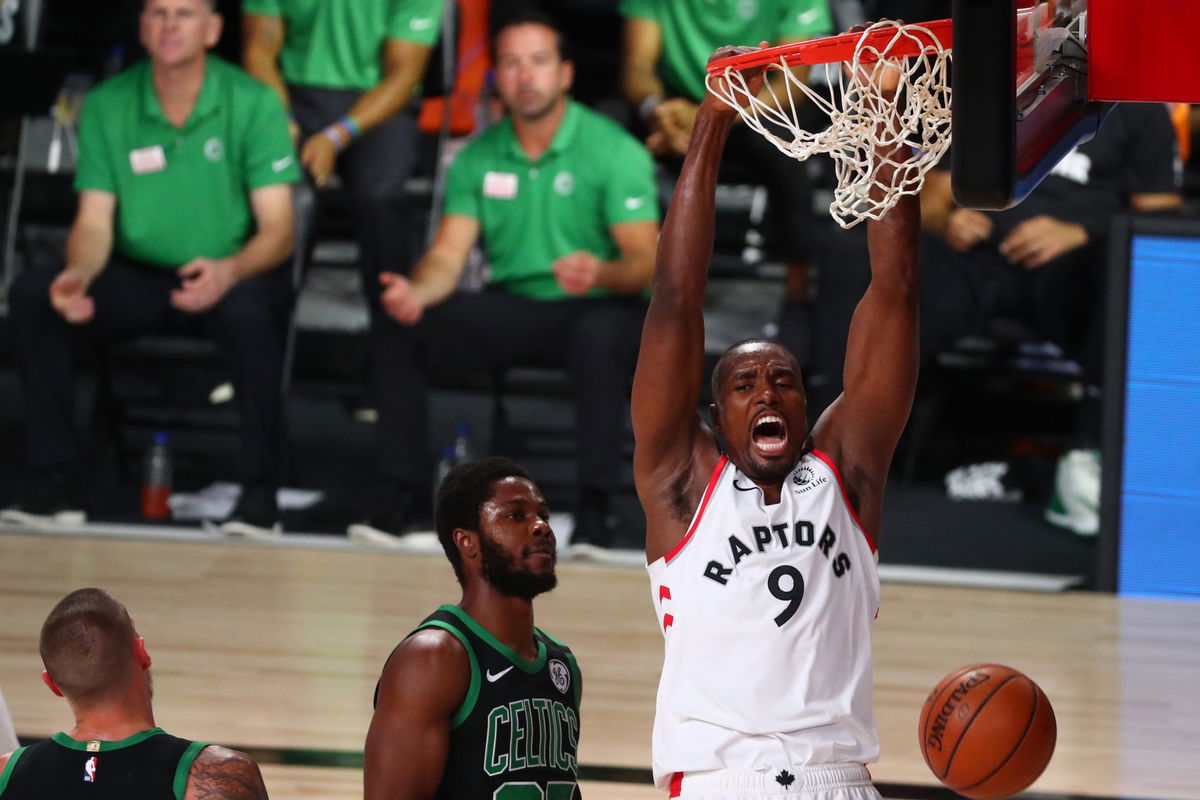 Move on from Mike D'Antoni 
Yes, D'Antoni is a living legend. He's been with the Rockets since 2016 and has guided them to a WCF appearance in just his second year in charge as head coach. However, D'Antoni's bound to leave this season. He was fixed on leaving if the Rockets didn't make a deep playoff run. 
It has now come true, and we might see Mike D'Antoni leaving the Houston Rockets after four years of coaching the team. Leaving the team after losing a series 1-4 is never an ideal situation. But D'Antoni is not looking to extend his contract as he's looking for a move to the Indiana Pacers. 
Mike D'Antoni on whether his run with the Rockets is over: "We'll see what happens. I had four years. Hopefully it keeps going, but you just never know." He definitely wants to continue coaching, whether it's in Houston or elsewhere.

— Tim MacMahon (@espn_macmahon) September 13, 2020
This leaves the Rockets in a state of dilemma. On one hand, they will be getting the much required revamp to their team in terms of coaching personnel. But replacing D'Antoni is no easy task. The Rockets' front office will have to identify a solid candidate to fill his shoes. 
There have been rumbles in coaching circles for weeks that the Rockets will strongly consider Jeff Van Gundy to replace Mike D'Antoni if they make a coaching change

GM Daryl Morey, remember, had interest in rehiring Van Gundy when Houston hired D'Antoni instead in May 2016 https://t.co/CJXIul5WgY

— Marc Stein (@TheSteinLine) September 13, 2020
The Houston Rockets have entered the Playoffs for the eighth consecutive season. But what comes out of it if the team has not made the finals even once in the previous years? For them to become title contenders, strict decisions need to be made, even if they don't turn out to be revolutionary ones.