3 Players Golden State Warriors Could Trade For Ahead of Next NBA Season
Published 10/23/2020, 4:30 PM EDT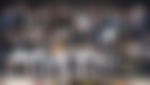 ---
---
The Golden State Warriors are champing at the bit for the new season to begin. After their disappointing 2019-2020 campaign, people have already ruled them out.
ADVERTISEMENT
Article continues below this ad
Therefore, the Warriors will dive into the 2021 season with a chip on their shoulders to show that their dynastic reign is far from over. Golden State Warriors are considered to be on a downward spiral ever since Kevin Durant's departure last season.
The Warriors suffered due to the Splash Brothers (Steph Curry – Klay Thompson) being on the shelf. With both of them back along with Draymond Green, DubNation has cause for excitement.
ADVERTISEMENT
Article continues below this ad
But the Warriors should add another piece to their team. Green, Curry, and Thompson cannot do it without some help, and their current roster cannot contribute in the way they want.
Another star player could do just that. But with limited cap space, free agency is not the route they can take. Their only option is to trade for players.
But who to trade for? And what do they give up? All of these questions have answers below.
#1 – Aaron Gordon (Orlando Magic)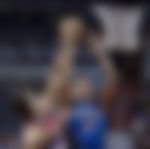 From all appearances, it seems as though Aaron Gordon's time in Orlando is up. After 6 years with the franchise, Gordon can only boast of 1 playoff appearance.
There appear to be questions about his fit with fellow players such as Markel Fultz and Nikola Vučević. The same can be said about Andrew Wiggins and the Warriors. With the two players being of a similar age, a trade and a change of scenery makes sense.
Gordon would add genuine quality on the wings for the Warriors, something that they have lacked since KD left. And he wouldn't eat up much cap-space, considering that he earns almost $10 million less than Wiggins does in a year.
Convincing the Orlando Magic to take Wiggins' contract will need an incentive, and that is when the #2 draft pick comes in. A package of Wiggins, their #2 pick, and 2021 2RP from Minnesota could help seal the deal.
#2 – Robert Covington (Houston Rockets)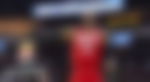 With Mike D'Antoni's departure from Houston, the Rockets will be going into rebuild mode. D'Antoni's 'small-ball' approach will be a thing of the past in Houston; therefore, Covington could be deemed surplus to requirements for the Rockets.
A trade package of the second-overall draft pick in 2020 by itself could be enough to pry Covington away from Houston. Houston have not had a high draft pick for a long time, and the pick could genuinely tempt them to bring in a future franchise player.
Covington is an option at power forward and center. He averages 35.6% from the 3 point mark, a stat that fits well with the Warriors. Additionally, his contract would allow the Warriors to retain Wiggins as well.
#3 – Ben Simmons (Philadelphia 76ers)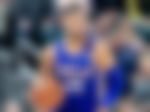 This is the least likely option for the Warriors. Ben Simmons is considered extremely important for the 76ers. But the fact is, the combination of Simmons and Joel Embiid has not worked.
Philly fans will be hoping that new coach Doc Rivers can get them to play well together. But should the 76ers be open to accepting offers for Simmons, the Warriors could have enough to bring him in.
For the deal to even be considered, the Warriors would have to trade the first-round picks from 2020, 2021 (via Minnesota), 2022, and 2025, plus players like Andrew Wiggins, Jordan Poole, and Kevon Looney.
This is primarily because Simmons has a long-term contract with the 76ers. If they can pull this off, the Warriors would have an elite superstar with an impregnable defense. Obviously, Simmons would have to move to power-forward for this to work.
But the biggest question mark in Simmons' game is his ability to take jump-shots. But with players like Curry and Thompson training their aim at the basket, the pressure would be off of Simmons to shoot.
ADVERTISEMENT
Article continues below this ad
Simmons to the Warriors would extend the dynasty without question.
Continuing the Golden State Warriors' dynasty
The Golden State Warriors' best option for the second-overall pick is to trade it for a win-now player. The 2020 draft class does not have any players that could be immediate stars for 'DubNation'.
ADVERTISEMENT
Article continues below this ad
Therefore, they must try to maximize the remaining years of Curry, Green, and Thompson, and get another banner, the first in the Chase Center.