3 Players Dallas Mavericks Must Target in 2020 NBA Free Agency After Playoffs Defeat
Published 08/31/2020, 11:56 AM EDT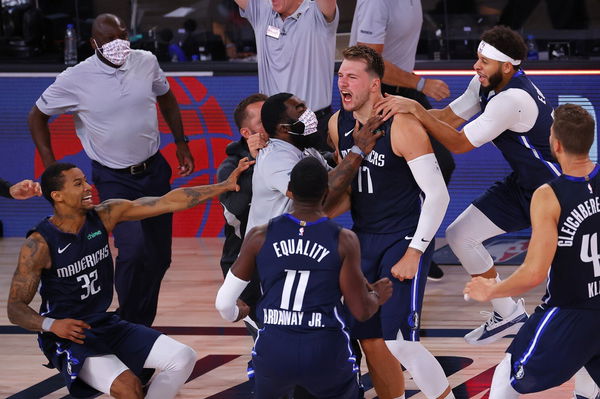 ---
---
The Dallas Mavericks proved in the bubble that their timeline isn't in the future. It is now. They took the championship favorite Clippers to 6 games, despite having star Kristaps Porzingis miss 3 games. You could say Porzingis missed four, after the controversial ejection from game one.
ADVERTISEMENT
Article continues below this ad
Luka Doncic has exploded as a superstar. Not that his talents hadn't become obvious, with his MVP level play as a sophomore. It is that he rose in the big moments to save the Mavericks. Even in the elimination game, he scored 38 points on good efficiency. He also pulled down 8 rebounds and had 8 assists.
This team does have a lot of glaring flaws. How is the greatest offense in NBA history a seventh-seed that lost in the first round? Well, a lot of it has to do with the depth and veteran talent on this team. This is why we are looking at the top targets that the Dallas Mavericks should look at in the off-season to bolster their championship hopes.
ADVERTISEMENT
Article continues below this ad
During ESPN's halftime, Richard Jefferson talked about opponents' physicality vs. the Mavs:

"We have seen Luka and Porzingis getting into multiple scuffles. They have no enforcer. … That's going to be on their Christmas wish list. They need to get tougher."

— Callie Caplan (@CallieCaplan) August 30, 2020
Dallas Mavericks building or contending?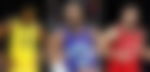 The targets depend on if Dallas is all-in on the title from next season or are willing to see if a slower rebuild is possible. There are a lot of young guys that can incubate perfectly in the Dallas system and develop into great players. There are also great hybrid players that tick a lot of boxes for Dallas to go after.
ADVERTISEMENT
Article continues below this ad
One such young player is Myles Turner of the Indiana Pacers. Turner is struggling to adapt to a frontcourt with Domantos Sabonis and could be a target the rebuilding Indiana Pacers may move on from. Dallas is ripe to pick Turner up. They can offer a trade with the expiring contract of Tim Hardaway Jr. and the money will match up. A few picks here and there and additional talent like possibly Jalen Brunson would be enticing enough for Indiana to accept and part with Turner. Turner would add solid defense and size to the fast-paced Dallas offense.
Watch This Story
If you need a player that can help you contend immediately, the Utah Jazz may have a defensive God up for grabs. With constant speculation on the future of Donovan Mitchell and Rudy Gobert, there is a chance that Gobert is moved on. This deal will have to include a lot of Dallas draft picks. However, this team can afford it as they are in desperate need of a defender. It doesn't get much better than the Stifle Tower. He also adds playoff experience.
ADVERTISEMENT
Article continues below this ad
Dallas could bolster their defense on the wing as well. 2020 Free Agency presents that in Fred VanVleet. VanVleet not only brings championship experience but also a very reliable defensive game. He is one of the best perimeter defenders in the Raptors, and the Raptors have had one of the best defensive ratings all season. While VanVleet might stay, if Dallas can sign him, they would be able to add the perfect combo guard to their offensive system.