3 Veterans Boston Celtics Need to Target Before the Next NBA Season
Published 10/25/2020, 5:30 PM EDT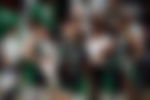 ---
---
The Boston Celtics will be looking to build on their team this off-season. While many believe that the Celtics need little reinforcement, they lack one important thing: veteran experience.
ADVERTISEMENT
Article continues below this ad
The young core of the Celtics centered around Jayson Tatum and Jaylen Brown has little-to-no veteran experience. The oldest player on the Celtics' roster is Brad Wanamaker at 31.
As the Lakers' title run demonstrated this season, veteran experience can go a long way. With that in mind, the Celtics will have their options to bolster their youthful squad with some grizzled veterans this off-season.
ADVERTISEMENT
Article continues below this ad
#1 – Rajon Rondo
Rajon Rondo is a Boston Celtics legend, he was in the 2008 NBA Championship team with the likes of Paul Pierce, Kevin Garnett, and Ray Allen.
Yet his dwindling skillset forced him out of the Celtics. After disappointing stints with New Orleans and Dallas, Rondo showed glimpses of his early brilliance with the Los Angeles Lakers.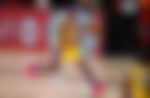 Rondo has coupled his intelligence and court vision with his experience in the league. He was a pivotal part of the Lakers' 17th Championship.
But Rondo is rumored to reject his player option and test free agency. Rondo is hailed as one of the most intelligent players in the history of basketball.
And having someone with his court vision and basketball IQ can help this young Celtics team to learn from one of the true greats of the game.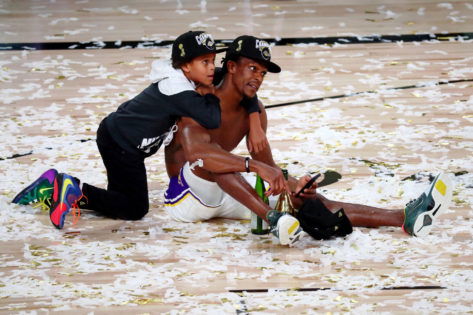 #2 – Marc Gasol
Marc Gasol is an NBA Champion with the Toronto Raptors. But at the age of 35, he only has a limited number of years before he is forced to hang his sneakers up for good.
One of the biggest requirements for the Celtics is size. Other than D-League two-way player Tacko Fall (who is a fan favorite), the Celtics lack genuine big men. Gasol would solve this problem. What's more, championship experience is always invaluable, and Gasol would bring that to the Celtics.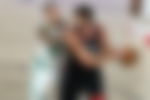 Additionally, he could help the Boston Celtics play in being able to stretch the court. Gasol is a free agent in the off-season, and the Raptors would be willing to let him go if they manage to lock Serge Ibaka down to a long-term deal.
Gasol could help work with players like Theis, and Fall, who are all young big men with little experience while contributing with valuable minutes on the court for the Celtics.
#3 – Dwight Howard
Much like Gasol, Howard is now an NBA Champion. The big man who was one of the greatest players of his generation saw much of his prime derailed with injuries. It was with the Lakers that Howard saw a career resurgence.
Howard could help the team's defensive abilities, being a 3-time Defensive Player of the Year. The experience and big-game history that Howard brings could prove to be invaluable.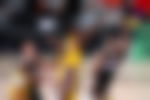 Howard's value is higher than it has been in years; therefore, acquiring him may not be that easy. But if they are able to move pieces such as Enes Kanter and Vincent Poirier aside, Howard could add invaluable size and experience to the team, something the Celtics are severely lacking in.
ADVERTISEMENT
Article continues below this ad
Boston Celtics need to strike a balance between youth and experience
The Celtics must match their exciting youth-driven movement with a degree of veteran experience. Many championship teams in history have had a healthy balance of both.
ADVERTISEMENT
Article continues below this ad
Young talent and potential will only get you so far in the NBA. The Celtics need to get some old boys if they want to maximize their championship window.