76ers' Head Coach Doc Rivers Knows Exactly How to Place Danny Green Alongside Superstar Duo
Published 12/09/2020, 1:00 AM EST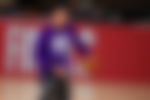 ---
---
With not much gap between the offseason and the 2020-21 NBA campaign, teams that have undergone a major overhaul will have a tough time adjusting to all the new pieces added to the roster. The same goes for the Philadelphia 76ers. They were quite active this offseason in an effort to add a good supporting cast around their star players, Ben Simmons and Joel Embiid. One of their additions was shooting guard, Danny Green.
ADVERTISEMENT
Article continues below this ad
The Sixers may have the best young stars, but their shooting is very poor. So bringing in a veteran player who has a three-point percentage at 40% will help fix that problem to a great extent. Green has won three titles with three different teams and has played an integral role in each one of them.
In 2014, he played alongside stars like Tony Parker, Tim Duncan, and Kawhi Leonard in the San Antonio Spurs, thus helping the franchise win a title. Not long after, he joined forces with Kawhi Leonard in the Toronto Raptors to bring them their first championship in 2019. And just last season, he won the 2020 NBA championship with the Los Angeles Lakers.
ADVERTISEMENT
Article continues below this ad
Green was heavily trolled for missing a buzzer-beater in the Finals series against Miami Heat. However, it was just a minor hiccup in his otherwise impressive career. So how does the Sixers' head coach plan on fitting him alongside the star duo at the 76ers?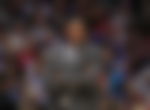 Philadelphia 76ers' head coach's vision for Danny Green
Fortunately for Doc Rivers, fitting a decade-old veteran won't be a problem. Green has played for so long and alongside so many bigs that he will adjust easily. It's the other two he should be worried about.
"Yeah, it's tough," said Rivers. "I will say this though, with Danny, it's not as tough for him. With the other two I think it's very difficult but Danny, Danny probably can show up on the first game, and figure out how to play because he's been doing it for so long. The other two, I think it'd be very difficult for them."
ADVERTISEMENT
Article continues below this ad
Doc knows how to place Green strategically. "I know exactly how we want to utilize Danny, the other two will be more positional players, effort players," Rivers explained. "With Danny off the bat, I'm going to put him in a veteran role. He knows how to play off of talent and he's done a great job of that. He's been fortunate in his career when you think about it with all the great players that he's been able to play next to. That's an art, it is, it's an art form when you learn how to still play well off of great players and Danny has done a great job of that. That's why we wanted him."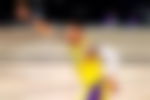 Danny also has tremendous experience playing under some of the best coaches of the league. For example, Nick Nurse and Gregg Popovich. So playing by Rivers' rules shouldn't be a problem. In fact, the two coming together could be great for the Sixers.
ADVERTISEMENT
Article continues below this ad