9-time NBA All-Star Draws Similarities Between Zion Williamson and Supersonics' Legend Shawn Kemp
Published 12/17/2020, 9:40 AM EST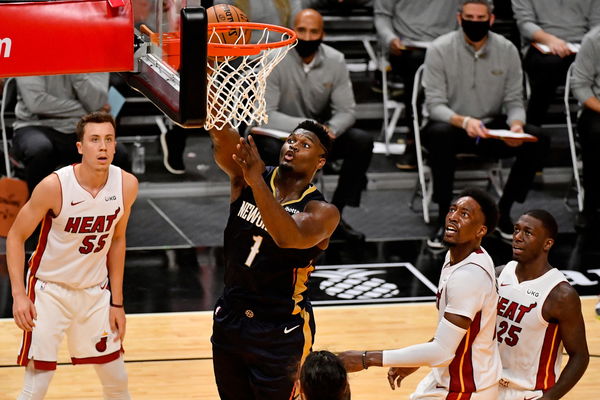 ---
---
The New Orleans Pelicans destroyed the reigning Eastern Conference champions, Miami Heat, in the preseason opener, finishing the game 114-92. The player who stood out was Zion Williamson. Williamson was terrific last season, and it looks like he will continue his run of terror to the upcoming campaign. In fact, Gary Payton believes he is a lot like his former teammate, Shawn Kemp.
ADVERTISEMENT
Article continues below this ad
When Williamson claimed that he won't play with any minutes restriction next season, no one took him seriously. However, when he played on Monday against Miami, it looked like he might be right. He recorded a career-high of 8 rebounds with 26 points while playing 33 minutes in the game. Before, he hardly played long stretches, and now this is among the most he has played in any NBA game.
Not just Zion, it's like coach Stan Van Gundy is conditioning all his young players to play longer. This includes Lonzo Ball, Brandon Ingram, Josh Hart, who played 30 plus minutes.
ADVERTISEMENT
Article continues below this ad
The potential Williamson showcases has led him to being compared with many legends in the past. But as far as Gary Payton is concerned, Shawn Kemp and Zion have a lot in common.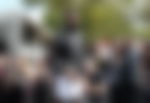 Zion Williamson budding into Shawn Kemp
When somebody brings up iconic duos, one usually thinks of Jordan-Pippen, Shaq-Kobe, and Steph-Klay. But one pair that is very underrated is Kemp-Payton. The two have led the Sonics to multiple playoff appearances, even reaching the NBA Finals in 1996 and playing against Michael Jordan's Chicago Bulls.
The Seattle Supersonics' former superstars converse about the kind of player Zion is. He stated, "I think the guy who reminds me more of you, is Zion Williamson."
ADVERTISEMENT
Article continues below this ad
Payton talked about both having a similar explosive style and a danger at the post. "He has a great one dribble, one step. When he gets the ball, he goes quick like you used to. You had all of that." The Reign man also chimed in and commented, "The best thing that Zion is doing on the court right now, is his great energy. His energy, his presence is dominating. He's just a beast inside"
ADVERTISEMENT
Article continues below this ad
Of course, Zion is just scratching the surface. It will be interesting to see how his second season will turn out after all the organizational changes this offseason.