"A Culture Shock"- Chris Bosh Opens Up on the Peculiarity of Playing for the Toronto Raptors
Published 11/21/2020, 8:59 AM EST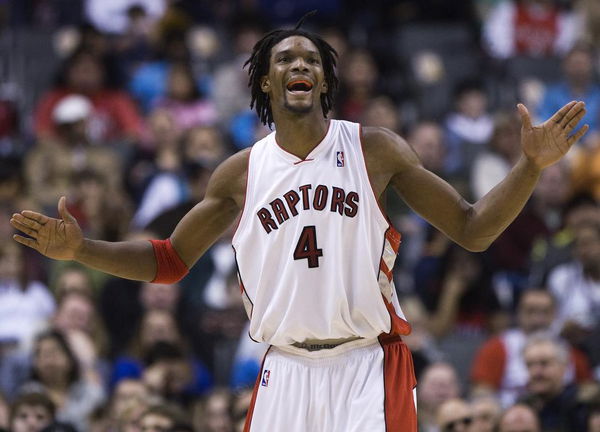 The Toronto Raptors drafted a superstar with the 4th pick in the 2003 Draft. That man was Chris Bosh, who has since developed a Hall of Fame career, winning 2 championships with the Miami Heat.
ADVERTISEMENT
Article continues below this ad
But it wasn't easy for Bosh to uproot himself from Texas and make the trip to be a basketball player in another country. While talking to Matt Barnes and Stephen Jackson, Bosh revealed how it was to move to the Toronto Raptors.
ADVERTISEMENT
Article continues below this ad
"All I knew was that they played in the Air Canada center. They played in the Dome before. That's all I knew, and the Bluejays played there… I knew nothing about the city. I worked out for them, but it was a different experience.
"One of the things I didn't anticipate being different was the little things. You'd go by a speed sign and it was in kilometers. You'd go to McDonald's and it would taste just a little different."
He added, "It was a culture shock. It's a different place, and it's cold. I thought I saw snow, but I hadn't seen snow. I thought I was cold, but when I got there, you had to get used to it."
Toronto Raptors and Chris Bosh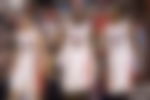 While we all know that Bosh had the best years of his career in Miami, winning rings alongside the likes of LeBron James and Dwyane Wade. Bosh hit his peak as an individual player while he was still on the Raptors' roster.
ADVERTISEMENT
Article continues below this ad
He started out playing as an undersized center for the team. He did so at the expense of his numbers; however, he earned the respect of his peers soon enough.
So after Vince Carter left the Raptors, Bosh nicely snuck in and took the reins of the team. He became a regular All-Star after his third season and peaked in the 2009-10 season.
ADVERTISEMENT
Article continues below this ad
Bosh averaged 24 points and 10.8 rebounds in his last season with the team, before leaving Toronto for the Miami Heat that summer.
Bosh averaged 20.2 points 8.5 rebounds for his entire Raptors stint and helped keep them relevant after Vince Carter left. While he didn't enjoy the longest tenure riddled with post-season success, he provided what he needed to provide as long as he was there.