"A Different Realm": Former NBA Player Predicts Phoenix Suns will Have a Breakout Year with Chris Paul
Published 11/24/2020, 12:03 PM EST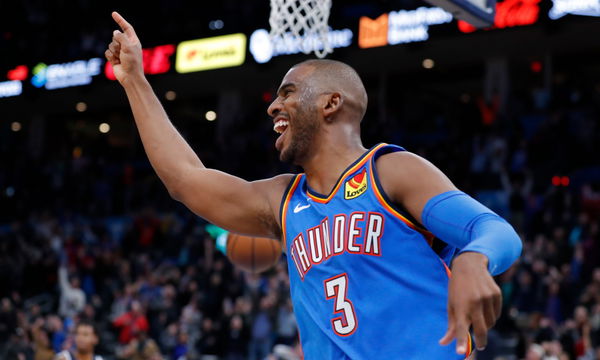 ---
---
Many people believe that the Suns have made themselves a contender in the West by acquiring Chris Paul from OKC. After being linked with the Clippers, Knicks, and the Lakers in the off-season, he surprisingly went to Phoenix. It is a pleasant surprise, however, as people in the NBA know what his leadership and experience add to the team.
ADVERTISEMENT
Article continues below this ad
Brevin Knight believes Chris Paul will add 'toughness'
Brevin Knight was the 5 ft 10 inch point guard who had a nomadic 13-year career in the NBA. He acknowledged that before teams could tick mark the Suns as an easy win, they will have to grind it out in Phoenix. Expecting fireworks in the west this season, Knight said, "The one thing that will happen is now that you have full battles throughout the Western Conference as you go… If you don't step on the floor ready, that's what Chris Paul brings to the Phoenix Suns. You will not walk out of there with a victory as easy as it could have been in the past. "
ADVERTISEMENT
Article continues below this ad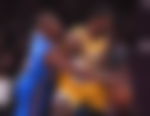 As a guy who played in the same position as 'CP3', Knight knows how much of an influence Paul could be. Also, getting Jae Crowder from the Miami Heat has added more bite to their frontcourt. Knight knows that elevates them to a different dimension now and said:
"So because of his (Paul) influence and because of Monty Williams' influence, and then also getting Jae Crowder. The toughness side of the Phoenix Suns, now you couple that with the skill players that they have. Then that puts them in a different realm and that's what those two vets (Paul and Crowder) can do for them."
Assessing Suns' chances with Paul
ADVERTISEMENT
Article continues below this ad
The team in Phoenix becomes an automatic playoff contender with Paul's addition. Having a bonafide young scorer in Devin Booker, they might just have the best back-court in the league. Also, Paul has previously played under coach Monty Williams and is a fan of his tactics. That will bode well for team chemistry.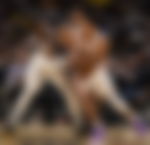 At the ripe old age of 35, Paul added All-NBA second-team honor to his CV to go with his recent All-Star appearance. This defied expectations in the eyes of most NBA viewers who had written him off.  Maybe he will defy expectations this year as well.
ADVERTISEMENT
Article continues below this ad
Can Paul take the Suns to the Western Conference Finals or is that too much of a stretch?