'A Little Nephew to Me': Dell Curry's Former Teammate Throws Light on How Steph Curry Was as a Kid
Published 01/16/2021, 4:28 PM EST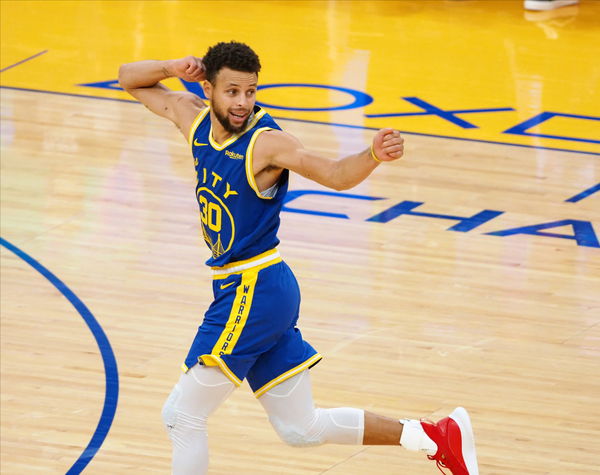 ---
---
Steph Curry might have been an NBA player for 12 years, but he has been a part of the league since a very long time. Thanks to his father Dell Curry, Steph had the chance to be around multiple NBA stars from his childhood.
ADVERTISEMENT
Article continues below this ad
One of the NBA stars who knows all about Steph and the Currys' is Muggsy Bogues. Bogues, who played with Steph's father Dell Curry, has remained close to the family and watched Steph grow to be a superstar.
In a recent interview with Vlad TV, Bogues opened up about how Curry was as a kid. He said, "Steph was a little kid. Growing up, we came to Charlotte. He was three years old. We were here and Steph was around the team. Him, my kids, they're just always in the gym and you get some little video in Internet where they got me giving him a little plane ride in the locker room."
ADVERTISEMENT
Article continues below this ad
"He was like a little sponge, you know, soaking up information everywhere he went. Dale and I played 11 years together. Nine in Charlotte and two years in Toronto, so Steph is like a little nephew to me."
"I'm just so grateful to be here to be witness what he's able to do with his career. I mean it's remarkable, he's considered one of the greatest shooters of NBA all-time."
Can Steph Curry carry this Warriors team to the Playoffs?
Steph Curry has been in some form lately. With Klay Thompson out for the season, Steph Curry has become the only lethal offensive option in the team. Curry for now has embraced the challenge.
In the 12 games he has played Steph has averaged 28.4 points, 6.2 assists, and 5.6 rebounds per game, including a 62 point performance against the Blazers. His 28.4 points per game is the second highest scoring average in the league so far.
Muggsy Bogues also opened up about the resurgence of Curry this season. He said, "He went out there and let the world know that he's still here. Give him 62 of them and let em know that 'hey, I'm still capable. So don't think that I'm not.'"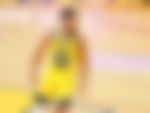 "I mean that's Steph. Steph is just a skillful player but what I love about him that he is just a great young man on and off the court. I'm just so grateful and thankful that I'm able to know him and his family and witness him just playing night and night on that court."
ADVERTISEMENT
Article continues below this ad
Despite Curry's heroics, though, the Warriors only have a .500 record with 12 games played. The 32-year-old will be encouraged with the return of defender Draymond Green.
The Dubs look like a much better side when both Steph Curry and Draymond Green are on the floor. Given both the players' experience, one might see a much more cohesive Dubs team in the near future. They have the quality to be a competitive team, so writing them off might be a huge mistake.
ADVERTISEMENT
Article continues below this ad