"A Nightmare": NBA Legend Isiah Thomas Reveals the Hardships of Coaching Against Kobe Bryant and Lakers
Published 10/28/2020, 1:30 PM EDT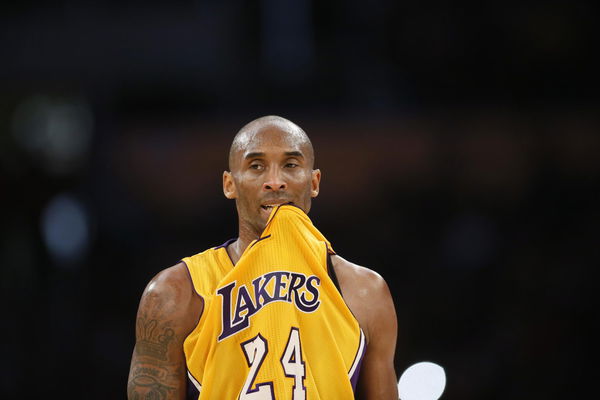 ---
---
Hall of Famer Isiah Thomas has an incredible career portfolio. The 59-year-old won a couple of NBA championships as a player and returned to the league and found some success as a coach. During his coaching stint, he went up against the dominating duo of Kobe Bryant and Shaquille O'Neal. How challenging was the task of outplaying these two and the Lakers team?
ADVERTISEMENT
Article continues below this ad
The Los Angeles Lakers showcased sheer domination during the beginning of the 2000s decade. The franchise achieved the three-peat on the back of Kobe Bryant and Shaquille O'Neal's partnership. To add to the strength, this team was coached by the legendary Phil Jackson. 
ADVERTISEMENT
Article continues below this ad
During this time, precisely in 2000, Isiah Thomas joined the Indiana Pacers as their head coach. He spent three years in that role and faced off against Kobe and the Lakers a few times in that period. The former Pistons star recently connected with Brandon 'Scoop B' Robinson of Heavy, where he detailed his approach when facing the 2000s Lakers. 
"I did coach against them and I think I was one and one. Yeah, I was one and one against them actually. We beat them in L.A., and I remember the last play of the game," Thomas began. 
Isiah Thomas and his mastermind approach to winning against Kobe Bryant and the Lakers
Back in the day, teams were intimidated by the LA Lakers. They had arguably two of the best players in the league coming out and posting buckets.
When Isiah and his Pacers team took on the Lakers during the regular season, the game went tight and the Lakers had the out-of-bounds ball. "Now he's [Phil Jackson] diagramming a play at the end of the game and now I'm coaching against him and I'm saying to myself I know he's thinking that I'm going to think that he's going to Kobe and Shaq," Thomas mentioned.
"But from playing against him I know that out-of-bounds play he's gonna start up for Lamar Odom he's not gonna start up for Shaq or Kobe because that's what he did for Pippen when he beat us a couple of times as a player," he added.
ADVERTISEMENT
Article continues below this ad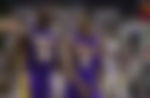 Of course, playing against Phil Jackson as a player and then evolving to compete against him as a coach helped Isiah Thomas a lot. Jackson's a genius, and Isiah Thomas had prior experience of it before he and the Pacers faced the purple and gold. 
"So knowing the coaching tendencies knowing the player tendencies you know and playing against Shaq and Kobe they were just a nightmare they were just they were too good for the league. They were the dominant center and also the dominant perimeter player at that time," Thomas said. 
ADVERTISEMENT
Article continues below this ad
Beating Phil Jackson is a humongous task, and Isiah Thomas is a proud achiever. Of course, coaching against a team that has Kobe Bryant and Shaquille O'Neal is no ordinary task. But 12x All-Star Isiah Thomas put his massive experience on the table to outshine a dominant Lakers team.