Acquitted for Terror Charges, Boston Celtics' Player's Father Released from Turkish Jail After Two Years
Published 06/19/2020, 5:30 PM EDT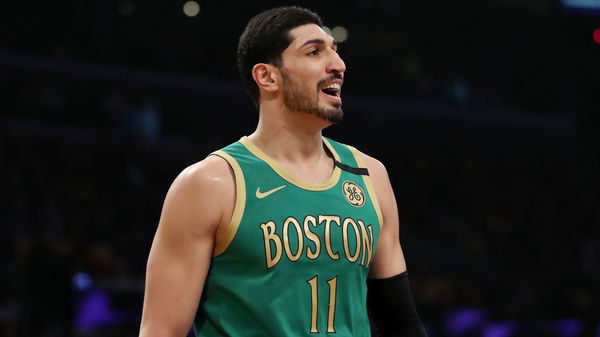 ---
---
Boston Celtics center Enes Kanter has been actively speaking out against the Turkish government since 2016. His family later publically disowned him for speaking out against the government and supporting Fethullah Gulen, who was reportedly involved in a military coup.
ADVERTISEMENT
Article continues below this ad
Later, his father was arrested on suspicions of him being an associate of Gulen and was charged with "membership in a terror group." Kanter had issued a statement saying he believes that this is the government's way of getting back at him for being an outspoken critic.
Staying silent not an option for the Boston Celtics big man
ADVERTISEMENT
Article continues below this ad
After two years now, Kanter's father has been acquitted by the Turkish government. Enes couldn't hide his happiness as he took this to Twitter immediately.
1) Wow!
I could cry
Today I found out that 7 years after arresting my dad, taking him through a Kangaroo court and accusing him of being a criminal just because he is my dad.

MY DAD HAS BEEN RELEASED!
This is due to the pressure we have put on the Turkish regime.

— Enes Kanter (@EnesKanter) June 19, 2020
2) They no longer could keep him from his freedom because of the spotlight that we all put on this case!

However! He is just one person, there are still tens of thousands of people wrongfully in jail in Turkey.

I will not forget you, we will not forget you!

— Enes Kanter (@EnesKanter) June 19, 2020
3) This proves that the voice of the people will always push Dictators to do the right thing in the end.
Don't be scared to stand for what is right, always and always,
Stand for FREEDOM Stand for DEMOCRACY Stand for HUMAN RIGHTS

— Enes Kanter (@EnesKanter) June 19, 2020
ADVERTISEMENT
Article continues below this ad
The Turkish government has issued an international warrant for Kanter's arrest, which is why he has been hesitant to leave the United States. Last year, he declined to travel to London when the Knicks were playing the Wizards, fearing an arrest. After a year of not leaving the country, Kanter featured in the Celtics @ Raptors game on Christmas Day last year, after the Canadian government promised his safety.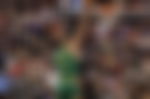 In 2018, Kanter reportedly lost a deal with Nike since they feared that they would lose out in business in Turkey. "I was talking to my agent, and then they said, "We called Nike. They've been watching [me]. We want to give him a contract, but because of what happened in Turkey we cannot give him a contract. Because if we give him a contract they will shut down every store in Turkey."
ADVERTISEMENT
Article continues below this ad
With the NBA season resuming in July, Kanter and the Celtics will be keen to improve on last year's performance. With Kemba Walker leading them, they have looked more like a unit than last year and certainly are a need to look out for in the playoffs.