"AD is way more talented": Lakers' Forward Rejects Tim Duncan's Greatness Against Talented Anthony Davis
Published 10/15/2020, 6:30 AM EDT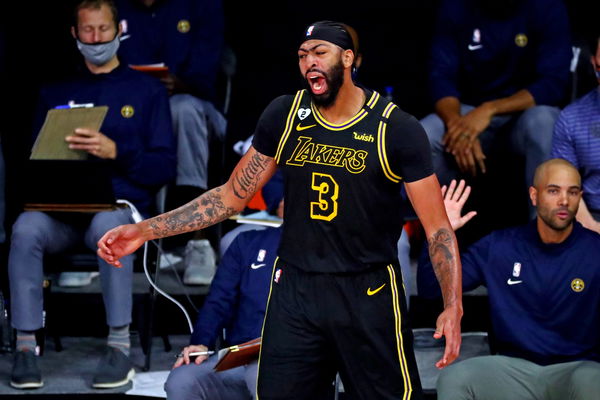 ---
---
NBA debates are nothing without drawing comparisons. One way or the other, it always comes down to one legend being compared to the other on some scale. One such debate that popped up after the Lakers' championship victory was to compare between Tim Duncan and Anthony Davis.
ADVERTISEMENT
Article continues below this ad
AD entered his career's first NBA finals with the Lakers and came out as a winner. On the other hand, the San Antonio Spurs' Tim Duncan holds five rings. Two of these rings came against LeBron James (in '07 and '14). So who is better and where did this question take birth?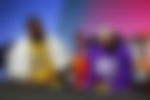 When a Lakers' forward declared Anthony Davis as the best of the two
ADVERTISEMENT
Article continues below this ad
After coming home from the Orlando Bubble, Lakers' Jared Dudley sat down to discuss his experience on a podcast. He talked at length about the tough times in the bubble, about how much LeBron James respects Michael Jordan and a ton of different issues. But he raised many eyebrows when he declared Anthony Davis as a better player than the legendary Tim Duncan.
The 35-year-old expressed his fondness for AD and said, "When you're posting up and they're doubling you… You're Anthony Davis, they can't take you out just by doubling the folks, because you have a mid-range game… He shot, I think 50% from the mid-range jump shots, it's unheard of. Tim Duncan, all these guys that had it."
ADVERTISEMENT
Article continues below this ad
Dudley also mentioned how LeBron would be ready to be the second guy in order to selflessly push AD up. Bron would inspire AD to push himself in the weight room and achieve the targeted level of fitness. Jared further added, "I think Duncan was more of a set standard, in a sense that you knew exactly what you get from Duncan. He can go inside out, I think AD is way more talented, better defensively, he can guard [indiscernible]. I think AD has another level. We all agree on it."
AD vs Tim Duncan: Who wins?
Both Tim and AD were the overall first draft picks in their respective rookie years, exactly 15 years apart from each other. While Tim averaged a double-double in his career, the numbers being 19 ppg, 10.8 rpg, and 3 assists, AD is averaging well above 26 right now. However, Tim had a 19-year long career and his graph came down during his last few years. 
ADVERTISEMENT
Article continues below this ad
Even if one was to compare their playoff records, Tim's best playoff performance came in 2001-02 where he averaged 27.6 points. AD never went below the average of 27.7 in the three post-seasons and 34 matches that he has played so far. But there was this one area where Tim flourished, and it was his field accuracy. The man had a 58.9% FG in the playoffs of the second-last year of his career. In the same 2014-15 season, his regular-season FG% was 51.2%. This is where he and AD stand together. AD's ball-handling, shooting, and extraordinary defense have got him great accolades, but calling him better than Tim in all aspects of the game is too big a statement to make this early.