Allen Iverson Urges Giannis Antetokounmpo to Make a Move to Golden State Warriors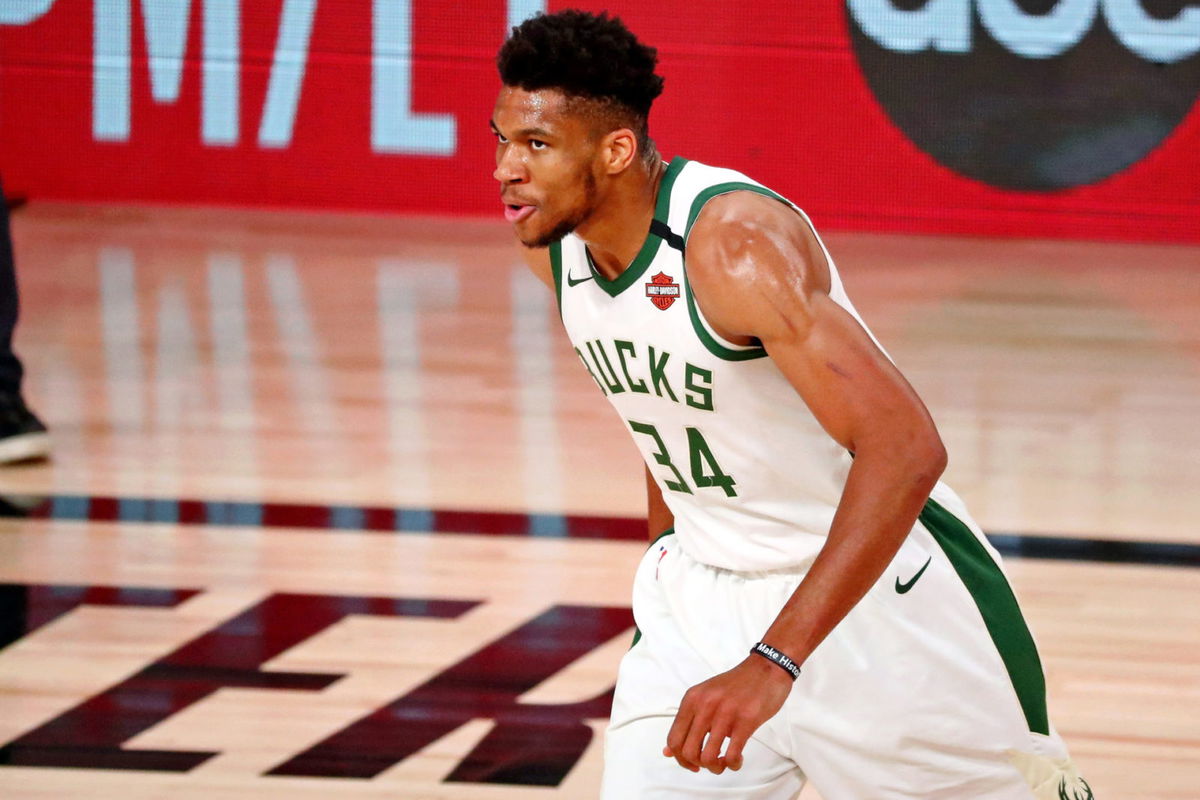 Giannis Antetokounmpo suffered a bitter ending to his MVP season. The 'Greek Freak' exited the Playoffs in the second round, and trade rumors about him moving to the Golden State Warriors gained steam. While everyone would love to see him switch colors, Allen Iverson particularly wants to see him suit up for the Bay team! 
Over the past few weeks, there have been enticing rumors about Antetokounmpo's possible trade away from Milwaukee. Except for Bucks fans, everyone loved the ideas that came up!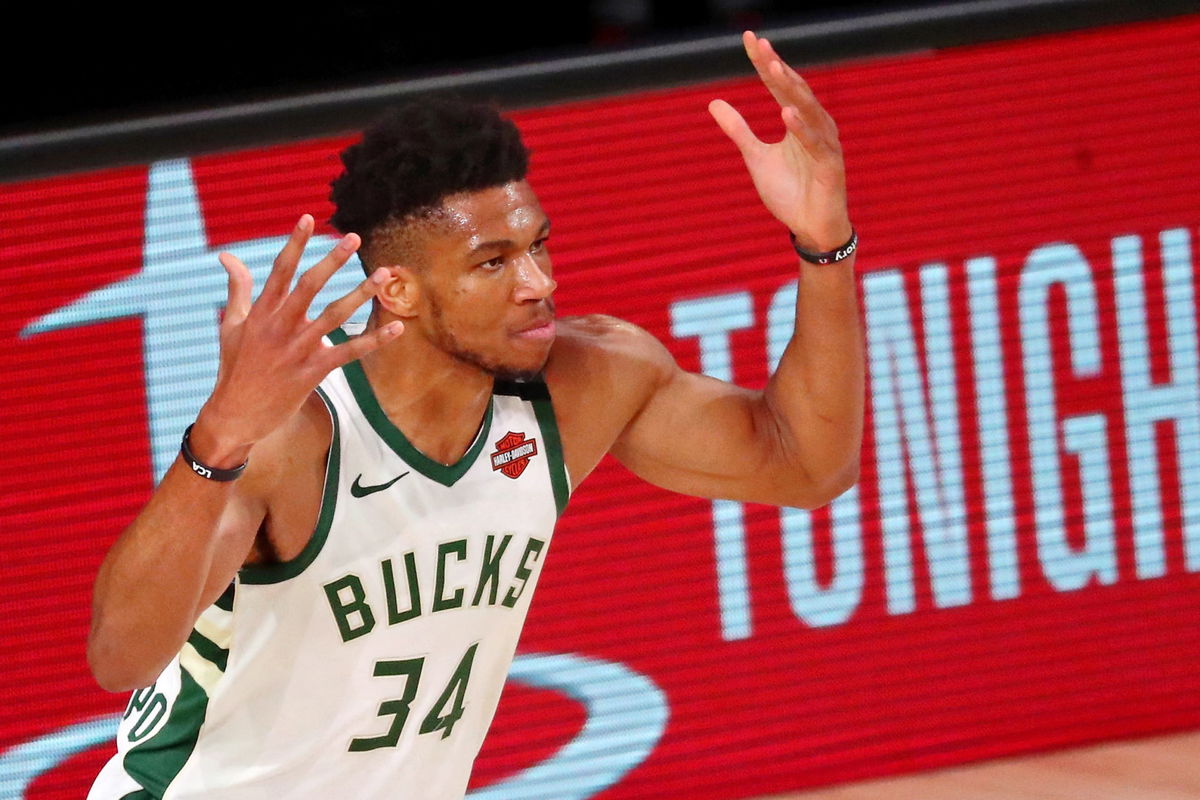 But Giannis Antetokounmpo moving  to the Golden State Warriors is a mesmerizing story. One can't even fathom how good they'll become if Giannis signs for them. However, we're sure that the 25-year-old is staying with the Bucks for the upcoming season, but a little bit of speculation hurt no one, especially if it comes from a Hall of Famer like Allen Iverson!
Allen Iverson wants Giannis Antetokounmpo to play for the Golden State Warriors
Allen Iverson is a great who has proved himself at the biggest stage of them all. Though he failed to win a ring, Iverson guided his team all the way to the finals and valiantly lost. While Giannis is yet to accomplish that feat, Iverson is already a big fan. 
The 45-year-old joined ex-NBA stars Stephen Jackson and Matt Barnes on 'All the Smoke' podcast, where towards the end, he was asked to name his favorite player he'd love to play with at the moment. 
"Giannis," Iverson answered. As the conversation went back and forth with Iverson mentioning that KD would also be on the top of his list, Stephen Jackson then put forth that Giannis should make the move to Golden State. 
Allen Iverson swiftly joined in on the discussion and backed up Jackson's statements. "That's where I want him to go — Golden State! Matt Barnes was the only one among the three to disapprove of the move, as he said, "It would be ugly." 
However, AI stuck with his answer and prefers watching Giannis Antetokounmpo in a Warriors uniform. "Yes. Yes. I would love him to go there. That's where I want him to go. I want him to go to Golden State man," Iverson said. 
Well, Giannis is staying put at Milwaukee for the 2020/21 season. But there is a possibility of others luring him into their team for 2021. Where would he fit in best? The Heat or the Warriors?
Get notified about breaking news and watch highlights on the go; join the Arena on NBA Hoops