Amid Zach Lavine Trade Rumors, Who Should Chicago Bulls Target for 2020 NBA Draft?
Published 11/15/2020, 9:30 AM EST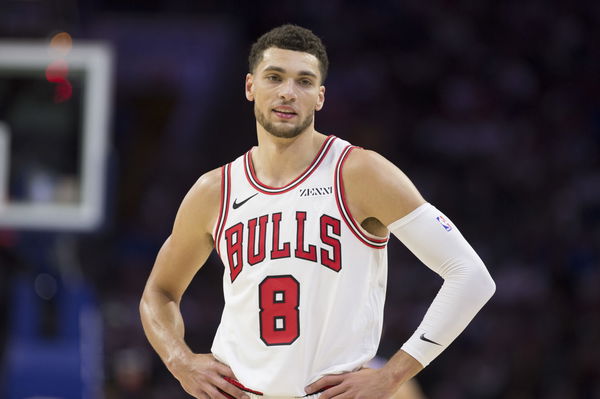 ---
---
The Chicago Bulls finally have their fortunes looking up. A front office rejig was headlined by signing new coach Billy Donovan, along with the fourth pick in the Draft.
ADVERTISEMENT
Article continues below this ad
The Bulls' rebuild has had some good moments since their season ended in March. However, it is now time for them to actually decide on the player they want to pick this season.
Bulls drafted promising point guard Coby White last season, and he has proven to be a solid pick. White was showing rapid improvements in his game prior to the shut-down.
ADVERTISEMENT
Article continues below this ad
However, the Bulls draft situation is complicated with the possible trade of star Zach LaVine. LaVine is the offensive leader for this team, averaging 25 points last season.
Considering the fact that the Bulls are investing in a rebuild, LaVine may be an expendable asset to construct a younger timeline (LaVine is just 25 though).
Do the Bulls draft a guard who can replace LaVine or do they make the picks they would have otherwise?
Chicago Bulls fill their obvious deficiency
With or without LaVine, the Bulls' draft need should be the same. They desperately need better wing players. In terms of how they are currently constructed, the Bulls have obvious players at every position.
White at PG, Zach at SG, Lauri Markannen at PF, and Wendell Carter Jr. at the center. Small forward has been a rotational fit with players like Otto Porter and Denzel Valentine. It is time the Bulls lock that up.
Considering the Top-3 prospects are 2 guards and a center, the Bulls may have the perfect pick for their wing needs. From there, they have 3 obvious choices.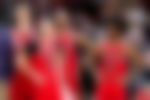 The first is to pick Deni Avdija. Avdija is a foreign player who is considered to have a similar upside to Luka Doncic. However, just because he is a EuroLeague player doesn't mean that he will transition just like Luka did.
Deni is a fantastic playmaker and offensive player but has defensive deficiencies which may further expose the lack of defense in the Bulls lineup.
The second choice comes with unanimous College Player of the Year, Obi Toppin. Toppin is a versatile forward that can fit anywhere in the front-court. However, Toppin prefers the same position as Lauri Markannen.
He also works as a small-ball center, so him playing at the three is a little hard to manage, especially considering how he is built. Nonetheless, he would be a great fit if the Bulls can make it work with him at the three.
There are also choices like moving up for either LaMelo Ball or Anthony Edwards; however, the Bulls should focus on their lack of wing play instead of playmaking, especially with Coby White still ascending.
The final choice, and what we think should be the likely pick.
The fourth pick in the NBA Draft is…
Isaac Okoro from Auburn University. Okoro is an athletic forward that can make his way to the basket and score if needed. However, his shine comes on the defensive end.
He is one of the better defensive prospects atop this draft class, with many teams looking to get him. The Bulls are a team with a leaky defense, so having a player like Okoro would definitely be an advantage.
ADVERTISEMENT
Article continues below this ad
The biggest flaw in his game is his offensive consistency, as he struggles to shoot from anywhere from the mid-range to the three. However, the Bulls have a legion of scorers across the floor in White and Markannen.
If LaVine stays, that further allows Okoro to focus on the defensive end while working on his offensive skills. Even if LaVine gets traded from the rumored teams and packages that have been floating about, the Bulls will most likely get a free-scoring guard in return. For example, Caris LeVert from Brooklyn or Tim Hardaway Jr. from Dallas.
ADVERTISEMENT
Article continues below this ad
While the Chicago Bulls could also possibly stock up at PG with someone like Tyrese Haliburton, Killian Hayes, or Cole Anthony, Okoro might be the best pick.
This allows Coby to develop unimpeded while also allowing Chicago to plug holes across the front-court. The Bulls are spoilt for choices with the fourth pick. Now it is on them to ensure that they make the right decision for the team's future and long-term interests.