When the NBA announced their return plan, they left out eight teams. They aren't promised any tournaments or camps, which has left them disappointed. Moreover, these teams, nicknamed the "Delete 8", do not have a place in any training activities. The Atlanta Hawks and the Cleveland Cavaliers were two teams who spoke out against this non-involvement.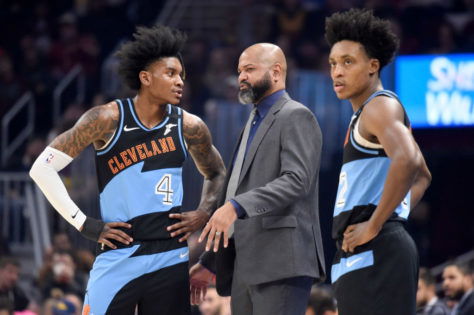 The ideas that these teams have been pushing for include workouts, regional camps, and also, some televised games. Organized team activities (OTAs) were also a popular suggestion. The Knicks were one of the loudest voices campaigning for these activities. But according to Marc Berman from the New York Post, the NBA has rejected this proposal.
"Delete 8″neglected by the NBA?
Berman said, "The eight teams not involved in the Orlando restart were pushing for mandatory Organized Team Activities to make up for missing out on the Orlando restart. But the NBA and its players' association won't allow any of it to be mandatory, according to sources. Some teams — not the Knicks — lobbied to have a one-site summer-league tournament with the eight teams, but the massive COVID-19 protocols in Orlando are too complex to implement for random teams, sources say."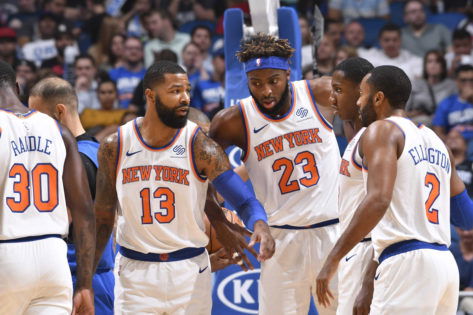 Safety protocols for the Orlando bubble are proving to be hectic. So hosting another bubble for the left out teams would be tough. NBPA director Michele Roberts talked about potential concerns over OTAs for the "Delete 8'' during a conference call on Friday, but didn't rule it out.
"Candidly, while I appreciate that there will be a bit of a layoff, I think there are some things these teams can do to get the guys that are not playing some [benefit] by their not being involved in Orlando,'' Roberts said. "But unless we could replicate in every way the protocol that's been established for Orlando, I'd be — I'm being tame now — suspicious."
It will be a tough decision for the NBA, since leaving the eight teams without action would have negative consequences. On the other hand, providing facilities or a safe environment for these teams will also be a challenge.
Hawks coach Lloyd Pierce had previously spoken about the lack of action for interminable periods affecting player development. If these 8 teams do not get on the court, they will be out of action for nine months. That could be detrimental to not just player development, but also sponsorships and ticket sales.