NBA Analyst Believes Trae Young is "Rarest PG" after NBA Legend Isiah Thomas
Published 07/29/2020, 3:30 PM EDT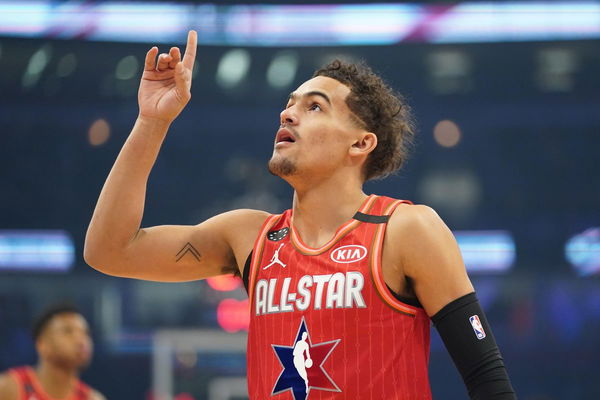 Atlanta Hawks' Trae Young is all Rashad Phillips can speak about. He sings high praises for Trae on a live interview with Colin Cowherd on 'The Herd'.
Trae Young is the point guard for the Atlanta Hawks. Drafted by the Dallas Mavericks initially in 2018, he was later traded to the Atlanta Hawks. He is always a star in whichever team he plays in. In 2019, he tied the NCAA single-game record with 3 other extremely amazing basketball players. He played for the Oklahoma Sooners in college before joining NBA.
Rashad Phillips is also a former professional basketball player. He also played the point guard position. Currently, he is the NCAA/NBA prospect specialist and the Owner of Sports Talk 2319.
ADVERTISEMENT
Article continues below this ad
Trae Young is "Magnetic"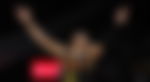 The live interview on 'The Herd' begins with Colin Cowherd comparing Stephen Curry and Trae Young. But the NBA Draft 'Guru' Rashad goes on to say, " When you look at a guy like Trae Young, the NBA is predicated to a dynamic point guard play."
He continues to talk about Trae's position as a point guard and says, "Every great team in the NBA right now has one thing in common and that's a dynamic point guard and Trae Young epitomizes the point guard position." 
Phillips then elaborates on Trae's skills by referencing to his history as a basketball player. " Here's a guy with average 40 points a game in high school," says Rashad. " He comes to college, leads the nation in scoring and assists."
Rashad also speaks about Young's admirable qualities and what exactly do Steph and him have in common. " So this is the guy that has great vision, he can get in the lane, he can score and what he does have similarities with Steph Curry is the word magnetism.
"He attracts people, people love to play with him. This is the kid that's going to attract 3 ages to come play with him and excite the crowd with deep 3's like that."
The most dangerous and rarest PG
ADVERTISEMENT
Article continues below this ad
Phillips goes ahead and posts his interview clip on twitter, saying, " Trae Young is on pace to be the most dangerous rarest PG we've seen since Isiah Thomas. His ability to extend defenses which opens gaps for opportunities for others is unlike anything in the past." After tagging Trae, he continues to say, " he has continued to write his own story. The future came early." 
Trae Young is on pace to be the most dangerous rarest PG we've seen since Isiah Thomas. His ability to extend defenses which opens gaps for opportunities for others is unlike anything in the past. @TheTraeYoung has continued to write his own story. The future came early. #Yoda pic.twitter.com/MvM4HkpHQm

— Rashad Phillips (@RP3natural) July 29, 2020
ADVERTISEMENT
Article continues below this ad
SOURCE: TWITTER