Are Michael Jordan and Scottie Pippen Still Friends After Their Stint With the Chicago Bulls?
Published 12/07/2020, 2:30 PM EST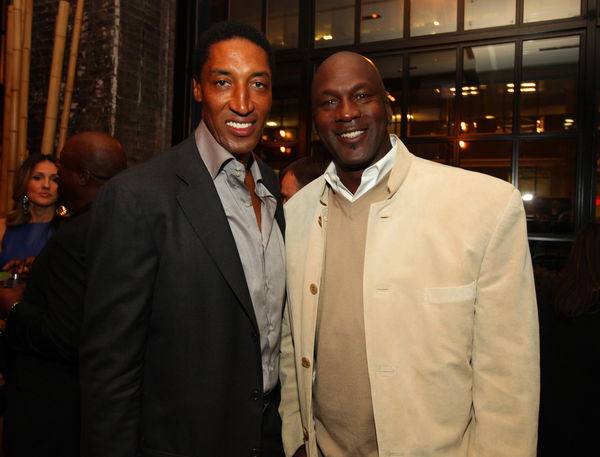 ---
---
Michael Jordan and Scottie Pippen have shown us what a love-hate relationship looks like, and all based on 'The Last Dance'. Throughout and even after their time together with the Chicago Bulls, the two have managed to make headlines about something or the other.
ADVERTISEMENT
Article continues below this ad
The most recent incident was about Pippen's portrayal in the miniseries 'The Last Dance' on Netflix, which captured the essence of MJ's career and his last season with the Bulls.
Pippen and Jordan go way back. The two have played together from 1987 to 1993 and again from 1995 to 1998. Only some teammates have accomplished as much as Pippen and Jordan have together.
ADVERTISEMENT
Article continues below this ad
The two led the Bulls to 6 NBA Championships. You'd think that this meant that the Bulls and Pippen got along very well? Well, that wasn't the case at all.
Pippen's resume is enough for anyone to know that he is one of the greatest players that the NBA has ever seen. But Pippen did not get along with the Bulls management at all. He had feuds with every decision-maker.
It was his untenable relationship with former General Manager Jerry Krause, that led to the Bulls letting a superstar leave in free agency. The very star without whom they might have not won those 6 titles.
But did this mean that Michael Jordan and Pippen's friendship also ended?
'The Last Dance' triggered Michael Jordan and Pippens' resentment?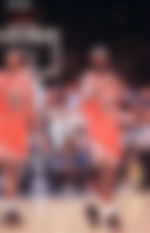 When this sports documentary made its way to the screens, basketball fans were immediately enthralled. Who wouldn't want to see how MJ's career actually skyrocketed? The series also shed light on how crucial Pippen was to the Bulls' success.
Jordan wasn't an easy teammate to be with, he was harsh with his teammates but he had a player on his team who was beyond dedicated. So much so that he even played through a torn tendon in 1997, just to get Chicago Bulls past the line.
Throughout the documentary, the two were very complimentary of each other. However, when Pippen revealed that he deliberately postponed a surgery out of spite against the GM. This resulted in him missing the start of the 1997-98 season, and the Bulls ended up suffering because of it.
When Jordan got wind of this, he called Pippen 'selfish' and the world went nuts. Naturally, Pippen was furious at this comment. He went ahead and said he was 'beyond livid'.
Pippen claims nothing has changed
ADVERTISEMENT
Article continues below this ad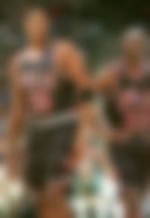 Since the documentary showed certain low moments of Pippen's career, it led everyone to believe that their friendship had gone for a toss. But Pippen cleared the air on these speculations.
"My relationship with Michael is great, great as ever, there is nothing changed," Pippen said. "This documentary has not changed our relationship. We will be friends forever."
ADVERTISEMENT
Article continues below this ad
So, from this, we can assume that the bond that they shared remains intact and the fans have nothing to worry about. However, do you think it's possible that this is a ruse to keep the public off their backs? And that there is actually some resentment left for one another?