'Aren't Going to Become a Billionaire With Them': LaVar Ball Speaks on LaMelo Ball Joining Puma
Published 12/18/2020, 9:52 AM EST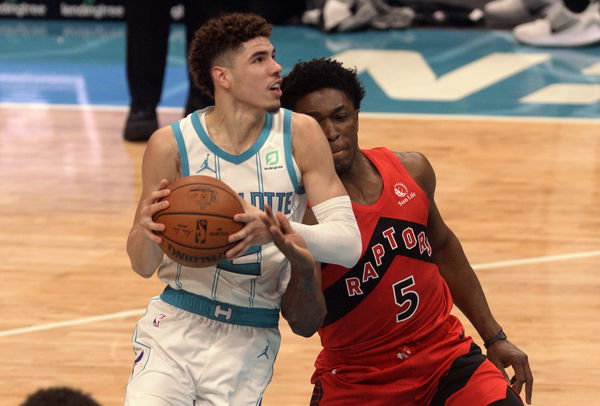 ---
---
Even before entering the NBA, LaMelo Ball was popular, all thanks to his father, LaVar Ball. LaVar is a former football player and founder of the sports apparel company, Big Baller Brand. This was a brand associated with both his sons, Lonzo and LaMelo Ball.
ADVERTISEMENT
Article continues below this ad
However, after being one of the top prospects in the 2020 NBA draft, like most sports companies, Melo also got a deal with Puma. On hearing this, his father LaVar had a variety of reactions and is still continuing to talk about it.
What did Puma offer LaMelo Ball?
ADVERTISEMENT
Article continues below this ad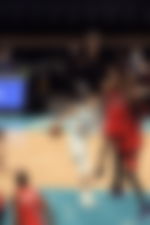 When Melo was acquired by Charlotte Hornets, not long after Puma offered him a lucrative $100 million shoe deal, it also included access to the Puma private jets. This obviously meant that he would part ways with his BBB kicks on joining the NBA.
Puma is one of the most popular names in the shoe industry. They've signed deals with big players like Kyle Kuzma, Michael Porter Jr., and R.J. Barrett, among others. So, this deal, without a doubt, is very beneficial for LaMelo.
Unsurprisingly, LaVar's initial response to this signing was not pleasant. He even publically humiliated his own son for joining another brand. Even though he has mellowed down his feelings, his stance hasn't changed over their decision.
Only BBB can make them a billionaire
On Kevin Durant's podcast, LaVar was asked again about his thoughts on his son moving on from their brand. He stated, "That's fine, man. Like I said.
ADVERTISEMENT
Article continues below this ad
"They could do some other things. I am alright with that. People switch, they go do different things. But like I tell my boys, man, they still with me. They can do some other things with Puma, that's fine, but you aren't going to become a billionaire with them," he explained.
"You're going to become a billionaire with Big Baller Brand. Why? Ownership. And when I die, where do you think all this Triple B stuff is going? I got everything. From rims, tires to clothing. And we have ownership that's going to go to my boys."
He further goes back to his old ways and makes a mockery of how it's not a big deal to sign with just an apparel company, while they have so much more at their brand. It is quite possible that his other son, Lonzo Ball, in the New Orleans Pelicans, will also soon get his own deal.
ADVERTISEMENT
Article continues below this ad
Will Lonzo still make his own path or stick with BBB?