Trae Young Challenges Stephen Curry, Says He'll be a Better Shooter in a Year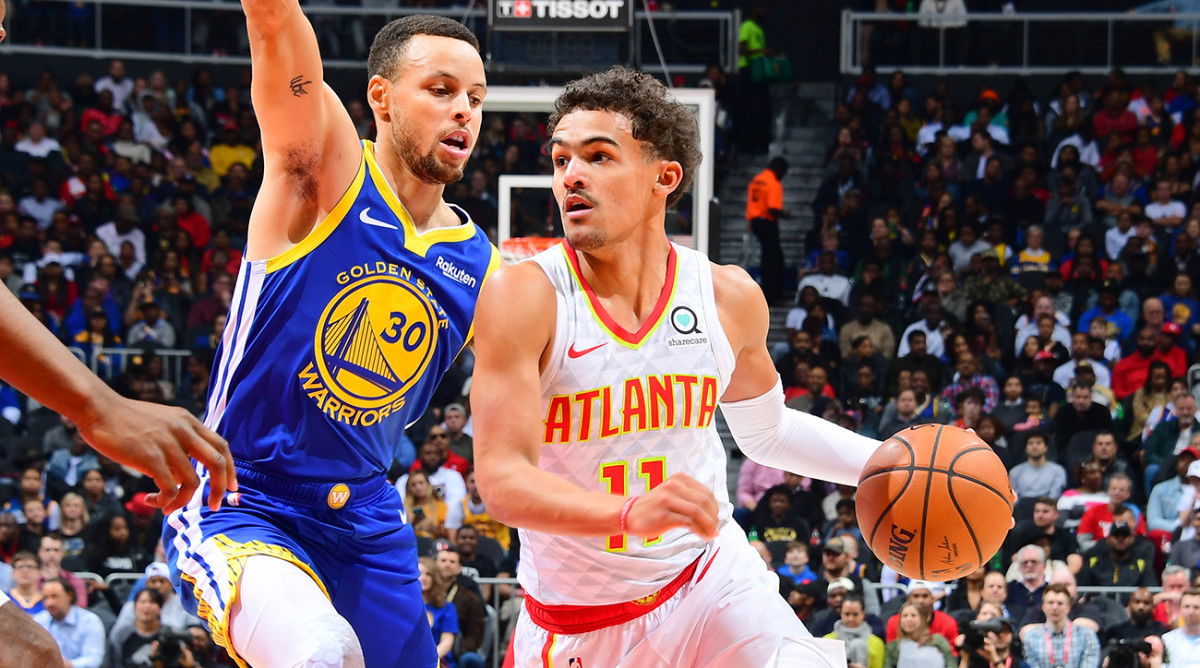 Atlanta Hawks sophomore Trae Young is working hard to make himself a better player. During his session with Shaquille O'Neal and others on The Big Podcast with Shaq, the hosts forced him on comparisons with Golden State Warriors star Stephen Curry.
Curry, an 11-year NBA veteran, is one of the greatest shooters in the game. The hosts of the podcast asked Young how long would it take for him to overtake Curry. Young initially tried to avoid it but the hosts forced it on to him. The 19-year old then said it would be less than a year before he surpasses Curry.
"I work too hard," he then said.
Trae Young has more important things than basketball
With the Atlanta Hawks near the bottom of their conference, it is highly unlikely that they will play again this season. They have 15 more games to go in the regular season. But if the NBA resumes, it might directly hold playoffs and the Hawks and Young might not get to play again this season.
However, Young believes there are more important things than basketball right now.
"To be honest, there's so many things going on in this world, for me, basketball right now is probably the last thing on my mind," Young said as per ajc.com. "The first thing on my mind is the health of people. For me I haven't really thought too much about when we're going to get back playing, how many games I would want to play, things like that.
"For me it's all about figuring out a cure for this thing and for us to be able to be around our fans and things like that without having to worry about a high-five or dap to a little kid. That's the main thing I'm thinking about is the health and safety for everybody in this world right now."