Barack Obama Sympathizes With Warriors' Klay Thompson in Conversation With Steph Curry
Published 12/03/2020, 12:00 AM CST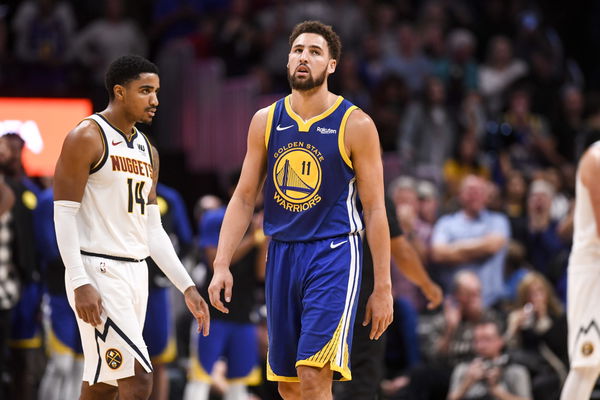 ---
---
The Golden State Warriors' worst fears came true when Klay Thompson was declared unfit for the upcoming 2020-21 season again. While we are were waiting to see Stephen Curry and Thompson reign terror on the court next season, it looks like we might have to wait even longer. Last season was incredibly tough for the Warriors, who ended up on the bottom of the board.
ADVERTISEMENT
Article continues below this ad
Both Curry and Thompson were out, and the rest of the team was unable to hold the fort. The upcoming season was supposed to be different. GSW was one of the most active franchise's offseason. They've made all the right moves to make the best roster possible.
However, Steve Kerr did a good job anticipating Klay's prolonged absence. So, he brought in players like Kelly Oubre Jr. and Kent Bazemore to keep the wing position in check. But we all know that there is no other player like Klay, and it is impossible to replace the value he brings to the table. The Warriors will have to make do with what they have and hope Thompson recovers soon.
ADVERTISEMENT
Article continues below this ad
Even Barack Obama sent his regards to the injured Klay Thompson through Stephen Curry.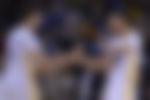 Barack Obama wants Klay Thompson to get well soon
An ACL tear is one of the most brutal and hard to recover from injuries for a basketball player. It was in the 2019 NBA Finals against the Toronto Raptors that Thompson tore the Achilles in his left knee. He didn't play at all the last season, and the Warriors' fans were certain that he will have a grand comeback in 2020-21.
That isn't going to happen, but Thompson has just gone through surgery for the injury from which he will recover fully. In an Instagram live session with Stephen Curry, Obama said, "Listen, I can't wait for the season. Give Klay my love and respect. I can only imagine what he's going through. But Good luck!"
ADVERTISEMENT
Article continues below this ad
The former President is an avid NBA fan. He had also attended the 2019 Game 2 of the NBA Finals, four games prior to Klay's injury. After this season, Klay will have three-years remaining in his contract with the Warriors. Just like all Warriors fans, Obama is rooting for Thompson's speedy recovery.
ADVERTISEMENT
Article continues below this ad
Will we witness the Steph-Klay team up anytime soon?