'About Being Able to Move: Nets' James Harden Explains Struggles Behind Playing Through Injury
Published 06/19/2021, 8:29 AM EDT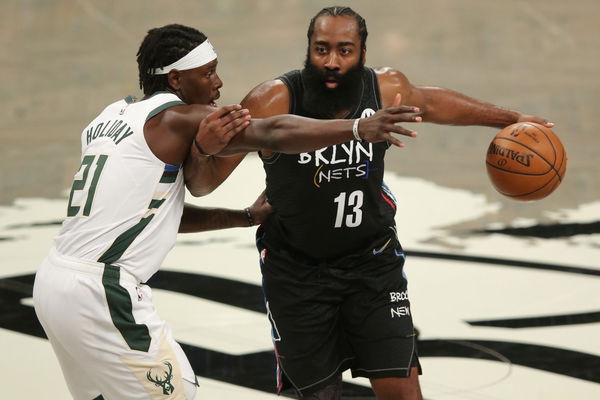 ---
---
The Brooklyn Nets will be fighting for their lives tonight, as they face the Milwaukee Bucks in Game 7. Despite their injury woes, they were able to stay competitive and are now one game away from advancing to the Conference Finals. While Kevin Durant will undoubtedly be the most important player for them, the Nets also need a top contribution from James Harden.
ADVERTISEMENT
Article continues below this ad
In Game 1 against the Bucks, Harden left the game just 43 seconds into the game, and couldn't return. He missed the next three games but decided to return after the Nets went from 2-0 up to 2-2. There were rumors he would be out of the playoffs completely, but he is trying his best to help his team. But sadly, he isn't able to do much. In a recent interview, he explained the exact reason behind his struggles.
"It's not even about rust, it's about being able to move," Harden said. "As I go day-by-day, continue to get better. The last game, Game 5, was the first day that I did any movement like that since I got hurt. So [Game 6] was no different. I'm out there to do whatever it takes to win. I've got to be better on both ends of the ball, which I will be in Game 7." 
ADVERTISEMENT
Article continues below this ad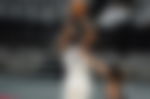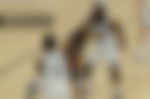 Can James Harden overcome these issues to help the Nets overcome the Bucks?
This isn't the first time Harden injured his hamstring this season. It happened back in March against the Rockets and he chose to sit out just two games. On his return, he wasn't able to play more than 4 minutes and had to leave. He then missed the next 18 games and focused on getting to 100% before the playoffs. And now, it is still haunting him.
ADVERTISEMENT
Article continues below this ad
Usually, such injuries need weeks for complete recovery. And he spent barely ten days on the sidelines. So he is risking further complications while struggling on court. Since game 5, he is averaging 10.5 points while shooting 31% from the field and 21% from three.
But a key stat here is that Harden is averaging 7.5 assists in these two games as well. The Nets need him to continue to help with playmaking. Despite his lack of mobility, Harden can pick out players and help the Nets' ball movement. If he can do that while playing some defense, the Nets will have a chance to snatch a win and advance to the next round.
ADVERTISEMENT
Article continues below this ad
WATCH STORY HERE – Devin Booker, Dennis Rodman & Other NBA Players Who Have Dated Gorgeous Celebrities