An Absurd Stat Which Proves LeBron James Impacted the Team More Than Michael Jordan in NBA Finals
Published 05/22/2021, 11:30 AM EDT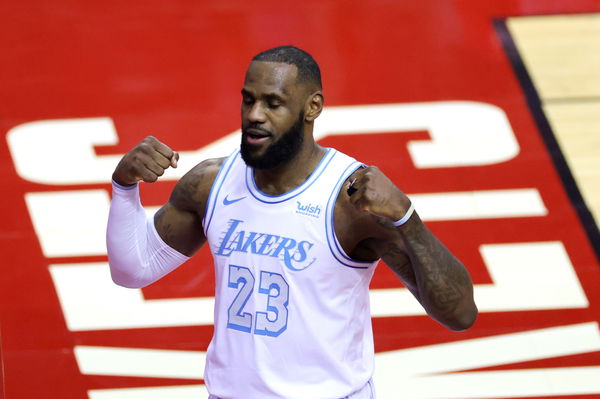 ---
---
One of the arguments for LeBron James' case for being the greatest of all time is that he is a complete player. When he steps on the court, there is nothing he isn't good at. And what makes it even more impressive is that he only gets better when the stage is bigger.
ADVERTISEMENT
Article continues below this ad
In his 16 postseason appearances, LeBron has made it to the NBA Finals 10 times. Despite having a losing 4-6 record, his stats prove that he always gave his best, no matter the result.
James has led his team in points, rebounds, and assists in the NBA Finals a record seven times. Magic Johnson, Tim Duncan, and Jimmy Butler are the only other players in the history of the league to have also achieved this. But unlike LeBron, they could only do it once.
ADVERTISEMENT
Article continues below this ad
These are unbelievable stats that even the most dominant player of all time Wilt Chamberlain couldn't achieve. Not even Michael Jordan, the other GOAT candidate, is on the list. While this stat isn't supposed to prove LeBron is the greatest, it is a reminder that when it comes to the biggest stage, it's impossible to stop him.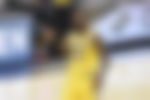 LeBron James: The ultimate leader
Leadership is often an underrated attribute in the NBA. There are many world class players in the league who can lead the team in scoring but cannot lead the team when it matters. But these stats show how LeBron does both, always.
He is always leading his team from the front. With his scoring he ensures the team has a solid foundation. Through his elite playmaking, he makes life easier for his teammates. And his brilliant effort on the defensive end motivates everyone else on the team to step up as well.
ADVERTISEMENT
Article continues below this ad
In his 17th playoff run now, LeBron will hope he can take the Lakers to the Finals once again. But it won't be as easy as it was last time. Not only is he dealing with lingering injuries but so is Anthony Davis. So fans will hope both of them can stay healthy and repeat what they did last season.
The Western Conference has got tougher so the path to the Finals is tougher. But if the Lakers reach that stage, it will once again be the LeBron James show.
ADVERTISEMENT
Article continues below this ad