"Analytics Can't Even Explain": Boston Celtics Coach Praises Miami Heat for Shrewd Trades
Published 09/14/2020, 6:00 AM EDT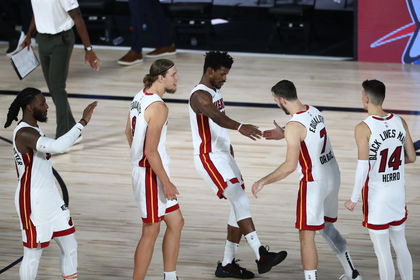 ---
---
For the first time in NBA history, the Eastern Conference Finals will not have a #1 or #2 seed. They may not be the highest-seeded teams, but the Boston Celtics and the Miami Heat are certainly the most exciting teams from the East.
Ahead of this much-anticipated matchup that begins on Tuesday, Celtics coach Brad Stevens praised his opposition and how they have strengthened their team because of their trades in February.
"The Iguodala and Crowder acquisitions at the trade deadline were huge," Stevens said. "Like, I think the opportunity for them to play small ball, with even more versatility, and to surround those great shooters with more skill, but also guys that could guard the best players on the other teams for multiple possessions for end of games, or those types of things, has added a great deal to their team. It allowed them, a team that started big all year, it allowed them to start Adebayo at the five, with all that floor, that spacing."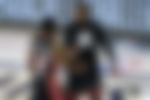 Will these trades push the Miami Heat to a title?
Stevens also added what Jae Crowder and Andre Iguodala bring to the table individually. He said, "Jae is a little bit more of the rugged, physical, prototypical Miami Heat player. Andre just has so much world-class Finals experience. If you can add a guy like that to your mix, particularly with their young guys, that's invaluable. You can't even put a value on that. The amount of things he does to help you win, the analytics can't even explain."
During his time with the Warriors, Iggy won three titles and a heavily critiqued Finals MVP back in 2015. So in a relatively inexperienced team, he brings championship DNA.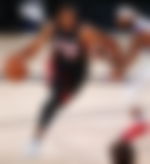 Jae Crowder is one of the toughest players in the league. He is a solid defender and since joining the Heat, he has become deadly from the perimeter too. So far in the playoffs, he has been shooting 40% from the three-point line while shooting 8.3 attempts per game.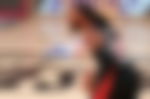 These veterans will be pivotal to the Heat in the upcoming series. The Celtics will be tired from a seven-game series and are also struggling for depth. So the Heat will be the favorites heading into the series. Led by Jimmy Butler, they have been the most dangerous team in the playoffs so far and will be hoping to come away with a win.
ADVERTISEMENT
Article continues below this ad