Anthony Davis Makes Surprising Revelation Regarding LeBron James' Extension Influencing His Decision to Re-sign with Lakers
Published 12/03/2020, 11:27 PM EST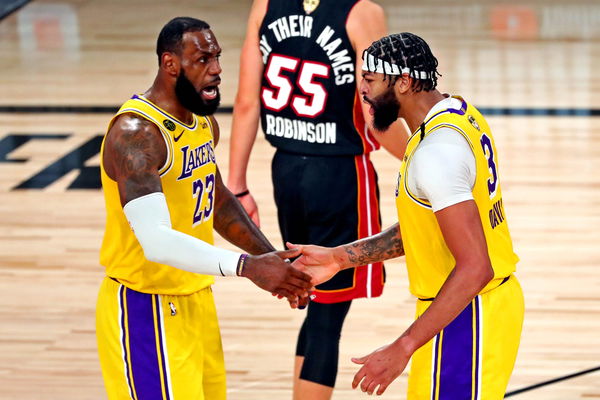 ---
---
The Los Angeles Lakers have officially concluded their off-season business. After a lot of speculation about his re-signing, Anthony Davis has inked an extension which will see him don the purple and gold till 2025. This news came just a day after LeBron James signed his extension.
ADVERTISEMENT
Article continues below this ad
So AD was asked how important was James' contract extension for him to stay in LA. But Davis said he was clueless about Bron's situation.
He said, "To be honest, I didn't know what LeBron had going on. I didn't know he was signing the deal. Rich (Paul) doesn't involve me with LeBron's contract and business. I found out the day everyone else found out that LeBron was signing for 2-40."
ADVERTISEMENT
Article continues below this ad
LeBron signed a two-year extension, which ends in 2022-23. Since he left the Cavaliers in his previous free agency, he wasn't able to sign a big-time deal with the Lakers. But now that he is extending his contract with a team he has already played for, he could get a deserved payday of $85 million for two seasons.
Will Anthony Davis and LeBron James help the Lakers to a successive title?
Davis later admitted that while he was unaware of LeBron's extension, it wasn't a surprising move. He also mentioned about LeBron's wish to play alongside Bronny.
He said, "I wasn't (surprised by the extension) I know he still loves the game. He's ready to continue playing basketball for the Lakers organization. Obviously, he's talked about being able to play basketball with his son. I wasn't surprised by the extension." 
ADVERTISEMENT
Article continues below this ad
Signing these extensions puts the Lakers in a prime position to be contenders for the upcoming three seasons. AD and Bron are the best duo in the league, and with the right players around them, they can bring home the championship. They already proved it last season, and they will be eager to prove it once again.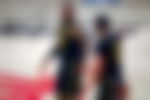 If both of them can stay healthy, and coach Frank Vogel can continue to work his magic with the team, it will be hard to stop the Lakers. Two MVP caliber players teaming up, one of whom is also a DPOY favorite, is almost unfair to the rest of the league. Lakers fans will be eagerly waiting for the season to begin so they can watch this duo back in action.
ADVERTISEMENT
Article continues below this ad