Anthony Davis' Recent Form Shows Why Lakers Fans Shouldn't Be Worried About Standings
Published 05/10/2021, 6:17 AM EDT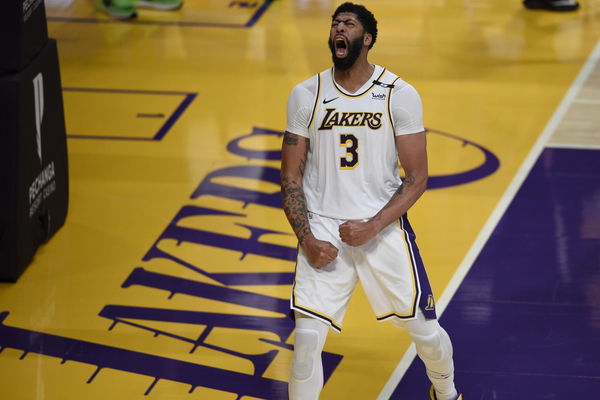 ---
---
The Los Angeles Lakers had a huge win last night, anchored by their superstar Anthony Davis. The Brow has missed over half the season, but he is now making a strong comeback with the playoffs nearing.
ADVERTISEMENT
Article continues below this ad
Last night, against the Phoenix Suns, AD had a season-high 42 points. It was a dominant performance for him, as he made life miserable for the Suns defense. The Lakers desperately needed a win and AD delivered. With LeBron James still on the sidelines, the Lakers needed AD to step up. And he answered the call brilliantly, leading the team both offensively and defensively.
While the win is vital for the Lakers, the recent form of Davis could be more important. With the playoffs approaching, the Lakers needed both LeBron and AD to be healthy and also in good form. Although Bron is still injured, fans will be ecstatic about AD's resurgence.
ADVERTISEMENT
Article continues below this ad
Anthony Davis returning to his 2020 playoffs form?
Last season was the first time Davis played in the postseason on a contending team because the Pelicans were never a serious team in the playoffs. They qualified for the postseason just twice in his seven seasons in New Orleans and made it out of the first round once.
But when he played with the Lakers, AD was on a tear. He averaged 27.7 points and 9.7 rebounds while shooting a stellar 57% from the field in the 2020 playoffs. He was dangerous in the regular season, but he turned it up a notch in the playoffs. These last two games from Davis have been reminiscent of those playoff performances.
Despite coming off an injury, he isn't playing it safe. He made huge hustle plays throughout the game against the Suns, leaping and diving for rebounds, chasedown blocks, and playing for over 40 minutes. This is what the Lakers are expecting from him in the playoffs, and AD is already showing he is ready for the regular season to end.
ADVERTISEMENT
Article continues below this ad
Was this a preview of the Lakers' first-round playoff matchup?
The Lakers are likely to finish seventh. Unless the Blazers lose their games and the Lakers win theirs, it will stay this way. They will head to the play-in where they will be expected to come out as a seventh seed and face the Suns once again. So this is likely how it will go for the Lakers in the first round of the playoffs.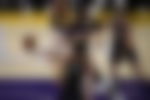 Fans will be in good spirits seeing how the team dominated despite not having LeBron. So once Bron is back, the team will only get better. And if they continue to play this way, they will be strong challengers for the 2021 NBA title.
ADVERTISEMENT
Article continues below this ad