Are the Brooklyn Nets Trying to Cover Up James Harden's Serious Injury?
Published 06/07/2021, 3:04 PM EDT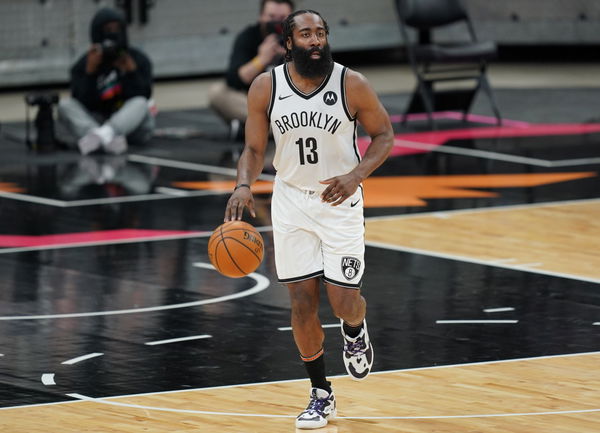 ---
---
The Brooklyn Nets entered the 2021 NBA playoffs as the favorites. They didn't start the season as favorites, but their trade for James Harden helped them to reach that status. However, they have now received a massive blow with his injury.
ADVERTISEMENT
Article continues below this ad
43 seconds into Game 1 of the Eastern Conference Semifinal against Bucks, Harden injured his hamstring. He wasn't able to return after that, but fortunately the Bucks' supporting cast stepped up and won the game. A hamstring injury can take time to heal, so it is surprising that the Nets are still not ruling him out for long. As of now, he is only out of Game 2.
Brooklyn Nets Medical Update:

James Harden has been diagnosed with right hamstring tightness. He is listed as Out for Game 2 of the Eastern Conference Semifinals vs. Milwaukee. Further updates will be issued as appropriate.

— Brooklyn Nets (@BrooklynNets) June 6, 2021
ADVERTISEMENT
Article continues below this ad
NBA insider Frank Isola believes it is suspicious that the Nets haven't announced a full injury report for Harden. He believes Harden is likely out for a while, but the Nets refuse to officially say anything yet.
He said, "If a guy is not hurt, the team will always say it's not that bad. If it's a bad injury, They'll always say we don't really know. And after the game that's what you were kinda getting from the Brooklyn Nets. Then Steve Nash said 'I'm heartbroken for James.' Why would you be heartbroken for him if he's gonna come back anytime soon? Kevin Durant made it seem like it's gonna be a long-term thing."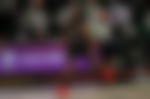 Can the Brooklyn Nets still win the title without James Harden?
ADVERTISEMENT
Article continues below this ad
If the coach says he is heartbroken, that cannot be a good sign. It could he a hint to a terrible and heartbreaking secret about Harden's injury.
The Nets are now going to enter Game 2 without Harden, and their track record without him isn't impressive. They have played 36 games without him this season and have won just 19. They are barely a .500 team without him, which shows how crucial he was to the team. In regular season, Harden proved on many occasions that he may not be the best player on the team, but he is the most important one.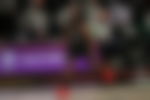 The Nets will soon find out if it's true or not as they face the Bucks in Game 2 tonight. At the same time, they will be praying for a miraculous Harden recovery, because winning the title without him doesn't look likely for the Nets.
ADVERTISEMENT
Article continues below this ad
WATCH STORY HERE – When a Retired Michael Jordan Schooled an Arrogant Chicago Bulls Rookie