Are the New-Look Golden State Warriors Suffering from New Team Jitters?
Published 12/22/2020, 9:34 PM EST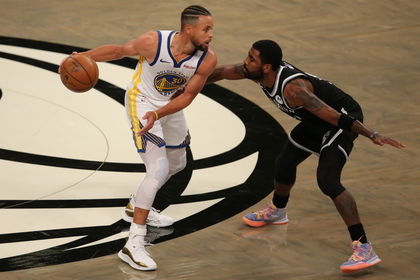 ---
---
The new-look Golden State Warriors took the field for the first time tonight. Stephen Curry led the young unit since Draymond Green and Klay Thompson were sidelined with injuries. But their absence was felt strongly by the Warriors. The players looked out of place. It felt like a classic case of new team jitters.
ADVERTISEMENT
Article continues below this ad
Right from the tip-off, the Warriors looked lost. They were unable to get the best looks for each other and were sloppy throughout. Instead of getting screens and running pick and roll, Curry himself was setting screens. He was forced to create his own shots and was struggling with that.
The Warriors take pride in their off-ball movement and playing off screens. But tonight, they were not able to execute that game plan. There was a surprising amount of isos and driving to the rim instead of focusing on getting open looks.
ADVERTISEMENT
Article continues below this ad
Warriors suffering from lack of leadership
Not only did the Warriors miss the defense and playmaking from Draymond but also his leadership. Curry wasn't able to step up as a leader in his absence. The Nets had Kevin Durant taking charge as the leader, barking out instructions, and telling players what to do. That was nowhere to be seen for the Warriors.
The players looked defeated by the third quarter itself, when the Nets lead went over 30. This poor chemistry also led to terrible defense. They were scrambling to chase down open shots, and couldn't prevent drives to the paint. This eventually led to a blowout loss, as the Nets won 125-99.
ADVERTISEMENT
Article continues below this ad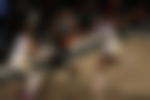 The Nets also exposed the Warriors' lack of depth. Aside from their starting five of Curry, Wiggins, Kelly Oubre Jr, Eric Paschall, and James Wiseman, they lack quality. On the other hand, the Nets had the luxury of having Caris LeVert off their bench, who would be the second best player if he was on the Warriors.
As a newly assembled unit, the Warriors were bound to suffer chemistry issues, but the absence of a leader made it tougher. Once Draymond returns from his injury, the team will be able to perform better. They might not start winning immediately, but the team will have a direction, and should be able to play better together.
ADVERTISEMENT
Article continues below this ad